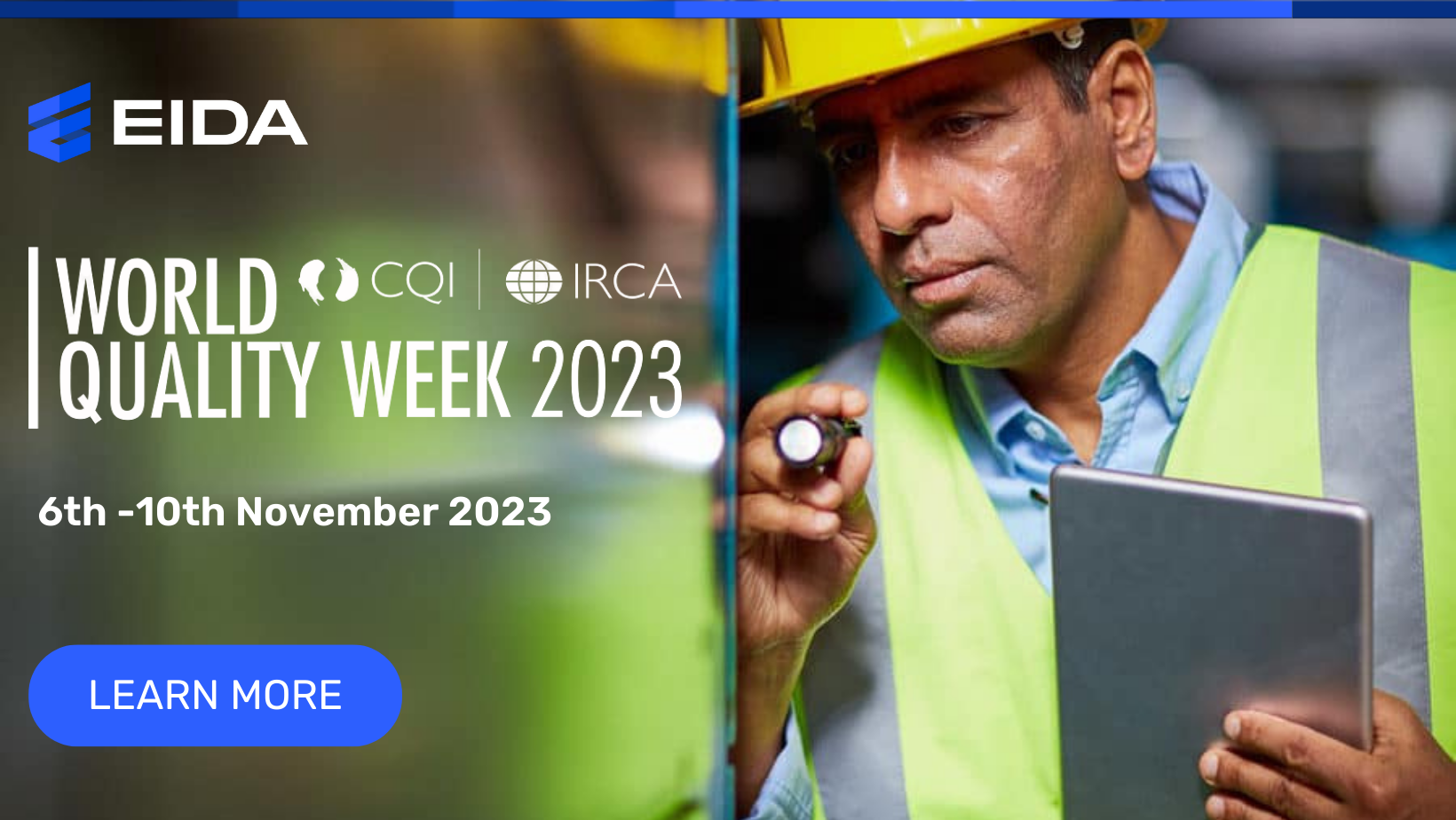 World Quality Week is an annual international event that recognises the role that quality plays in every aspect of our daily lives. It has been established to promote and celebrate quality practices across various industries and importantly for the sectors EIDA operates in like the construction of pharmaceutical, semiconductor and data-center facilities where quality is of utmost importance.
This is a week-long event (6th -10th  November 2023) with the main objective being to raise awareness first and foremost in the value of quality in our lives. It also provides an opportunity for organisations to showcase their commitment to excellence, share best practices, promote the culture of quality and recognise the achievements of individuals and teams that excel in achieving and maintaining the highest standards. Here at EIDA we pride ourselves on our quality in our software and services as well as providing the functions and modules to our clients and users so they can in turn deliver quality projects. 
Quality Management is a fundamental aspect of EIDA's software solution that powers highly improved project quality and compliance. It is quality at the source and makes compliance issues a thing of the past. Research from the UK construction consortium GIRI shows that avoidable errors in construction currently cost 21% of project value. Rework was also the cause of 52.1% of the overall cost growth on construction projects according to studies by Navigant Consulting (and published by the University of Alberta).
This is where EIDA comes in and users can utilise a comprehensive solution that includes punch items & defects, test records, weld history & NDT, factory acceptance testing (FAT), observations, and more. This leads to a much more streamlined turnover process and improved client satisfaction. World Quality Week is an excellent opportunity to celebrate the importance of quality, quality management and achieving and maintaining excellence that could be a driving force in shaping a brighter future. Check out the quality.org website for more information on events, workshops etc.