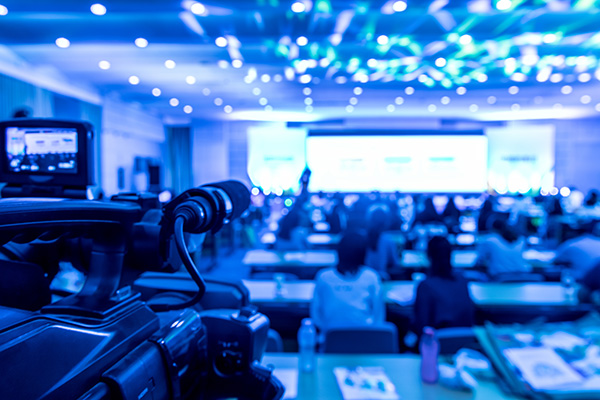 The Covid-19 pandemic put a pause on in-person events and conferences for the semiconductor industry over the last couple of years. Thankfully as we begin 2023 the calendar is packed with some great events and conferences to attend across the globe. It is always important to hear from industry leaders on the latest trends, technologies and processes and network with prospects and peers. For that reason we have put together a list of the top 10 semiconductor related events to attend in 2023. We hope to meet you at one this year.
Event:

 SPIE Photonics West 2023 & SPIE AR/VR/MR
Where: The Moscone Center, San Francisco, CA, USA
When: 28th January – 2nd February 2023
Information: "The world's premier lasers, biomedical optics and biophotonic technologies, quantum, and optoelectronics event. Also ran concurrently is SPIE AR | VR | MR where researchers and engineers, investors and entrepreneurs, customers and suppliers meet to create the future of augmented, virtual, and mixed reality.
Website: https://www.spie.org/conferences-and-exhibitions/photonics-west?SSO=1
Event:

SEMICON Korea 2023
Where: COEX, Seoul, South Korea
When: 1st – 3rd February 2023
Information: "This exhibition will showcase the latest semiconductor materials, equipment, and related technologies. With special features including Semiconductor Technology Symposium, Market Trend Forum and Supplier Search Program. This will be a real and strategic opportunity to examine the present and future of the global semiconductor industry."
Website: https://www.semiconkorea.org/en
Event:

SEMICON China, FPD China 2023 & CSTIC 2023
Where: Shanghai New International Expo Centre, Shanghai, China
When: 20th – 24th March 2023
Information: "SEMICON China connects you to the world's fastest-growing and most dynamic microelectronics market, and gives you the platform to showcase your products, technologies, and brand in front of the most qualified audience of industry professionals in China."
Website: www.semiconchina.org/en
Event:

SEMICON Southeast Asia (SEMICON SEA 2023)
Where: Setia SPICE Convention Centre & Arena, Penang, Malaysia
When: 23rd – 25th May 2023
Information: "Forward-thinking semiconductor organizations are implementing practices to reduce the environmental impact of their businesses and manufacturing operations to ensure their resiliency when disruptive events such as geopolitical conflicts, climate-related disasters, and public health crises strike. Initiatives focused on reducing greenhouse gas emissions and water use, deploying renewable energy systems, and improving the energy efficiency of chipmaking equipment are growing in importance."
Website: https://www.semiconsea.org/
Event:

 2023 IEEE Radio Frequency Integrated Circuits Symposium (RFIC 2023) & 2023 IEEE/MTT-S International Microwave Symposium 
Where: San Diego Convention Center, San Diego, CA, USA
When: 11th – 16th June 2023
Information:  "RFIC is part of Microwave Week, a group of colocated IEEE conferences which includes the International Microwave Symposium (IMS) and the Automatic Radio Frequency Techniques Group (ARFTG)."
Website: www.rfic-ieee.org
Event:

World of PHOTONICS CONGRESS – International Congress on Photonics in Europe
Where: ICM – Internationales Congress Center München, Munich, Germany
When: 25th – 29th June 2023
Information: Information: "All aspects of research—from fundamental and application-based scientific topics to the latest laser and photonics applications in industry and medicine—are presented and discussed in scientific conferences and a practice-oriented series of application panels. The latest milestones in photonics research on the one hand, and a concentrated showcase of the photonics industry on the other: This concept allows participants to experience a unique combination of science, innovative technologies and industrial application sectors."
Website: www.photonics-congress.com
Event:

SEMICON West 2023
Where: Moscone Center, San Francisco, CA, USA
When: 11th – 13th July 2023
Information: "Hybrid SEMICON West 2022 connects the entire extended electronics supply chain—in one place, at one time. It's the smart way to re-connect with your contacts, customers, partners, plus drive your business forward."
Website: www.semiconwest.org
Event:

 26th European Microwave Week (EuMW 2023)
Where: Berlin Messe, Germany
When: 17th – 22nd September 2023
Information: "The 26th edition of the European Microwave Week (EuMW 2023) will come to Berlin to continue the annual series of highly successful microwave events that started back in 1998. EuMW 2023 comprises three co-located conferences: The European Microwave Conference (EuMC), The European Microwave Integrated Circuits Conference (EuMIC) and the European Radar Conference (EuRAD).
Website: www.eumweek.com
Event: 

SEMICON Europa 2023
Where: Messe München, Munich, Germany
When: 14th – 17th November 2023
Information: "SEMICON Europa 2022 is co-located with productronica in Munich, Germany creating the strongest single event for electronics manufacturing in Europe, and broadening the range of attendees across the electronics chain."
Website: www.semiconeuropa.org
Event: 

SEMICON Japan 2023
Where: Tokyo Big Sight, Tokyo, Japan
When: 13th – 15th December 2023
Information: "SEMICON Japan is a premier international exhibition offering the latest insights into the electronics manufacturing and design supply chain."
Website: www.semiconjapan.org