Modular Construction
Tracking progress and driving quality
All off-site manufacturing activities are connected to predefined quality checklists, ensuring all works are validated prior to site delivery for installation. Powerful capabilities include:
Multi-disciplinary, CSA, electrical, mechanical activity tracking via mobile device
Quality acceptance sign-off prior to delivery
Trade contractor testing results and checks
Receipt inspection checks performed upon delivery to site
P6 schedule integration
Create and manage punch items/defects (integrates fully with EIDA's construction & commissioning features)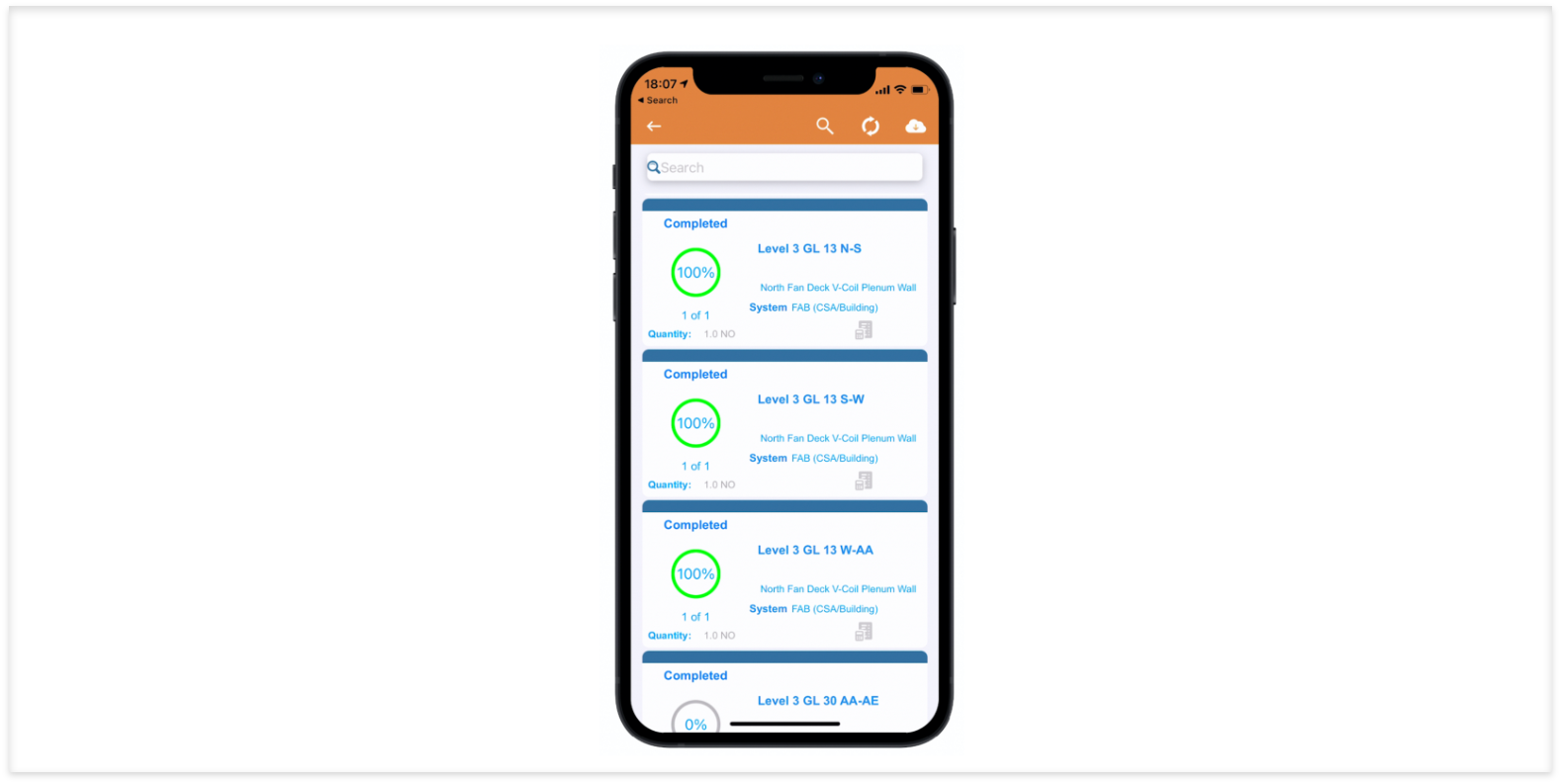 Pipework
Complete monitoring of vendor fabrication
From spool fabrication through to installation and testing, this feature is proven to drive productivity and increase quality.
Fabricated spools can be scanned in bulk via a bluetooth scanner and dispatched to site for installation. Functionality includes:
Bulk import of isometrics and associated metadata
Link progress to model (BIM)
Update fabrication & installation via mobile device (QR code scanning)
P6 schedule integration
Links to weld history module
Logistics module proven to eliminate loss and refabrication of previously delivered spools to site
Real-time reports: earned metres by system, area, package, progress v schedule trade contractor performance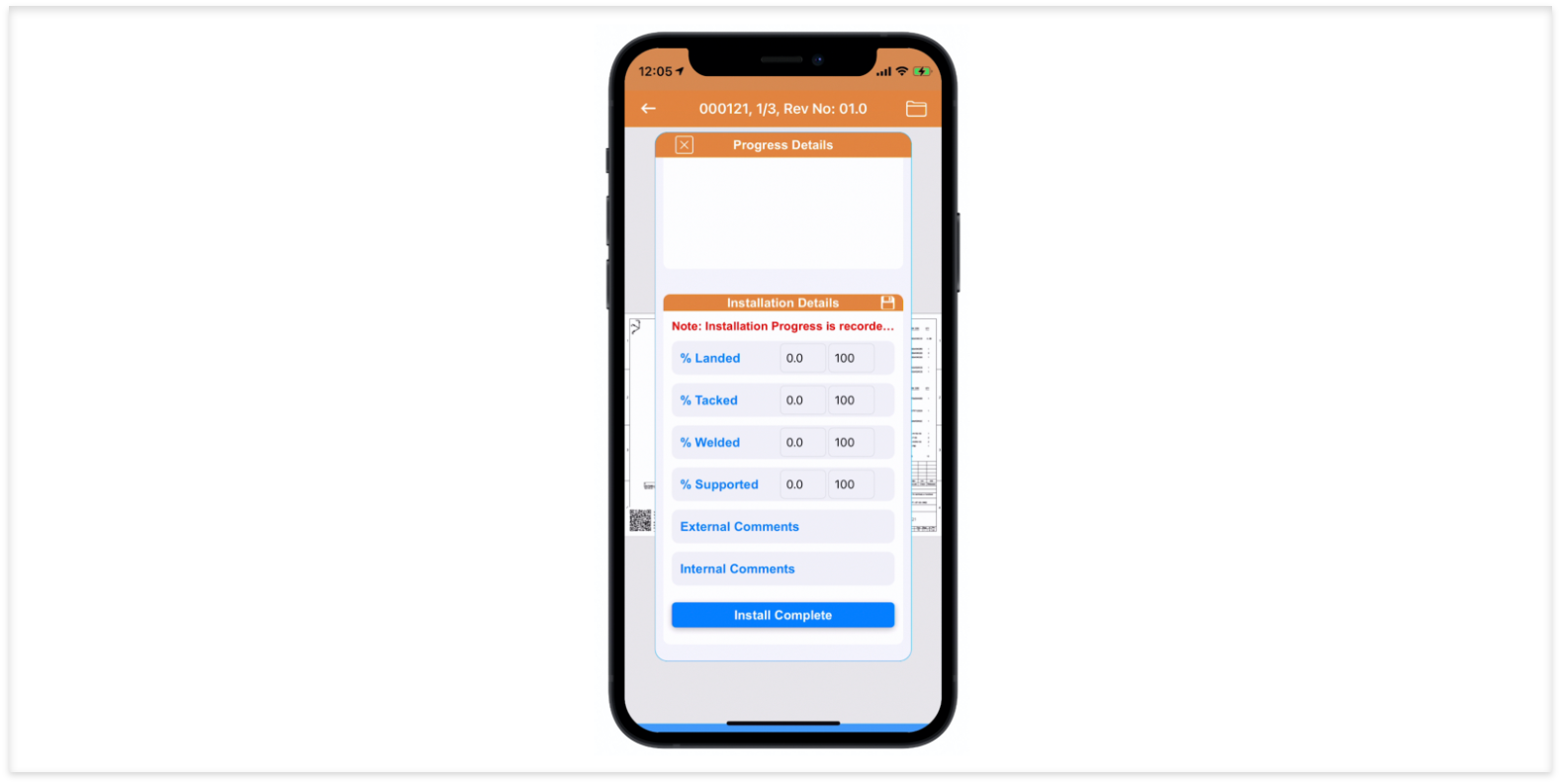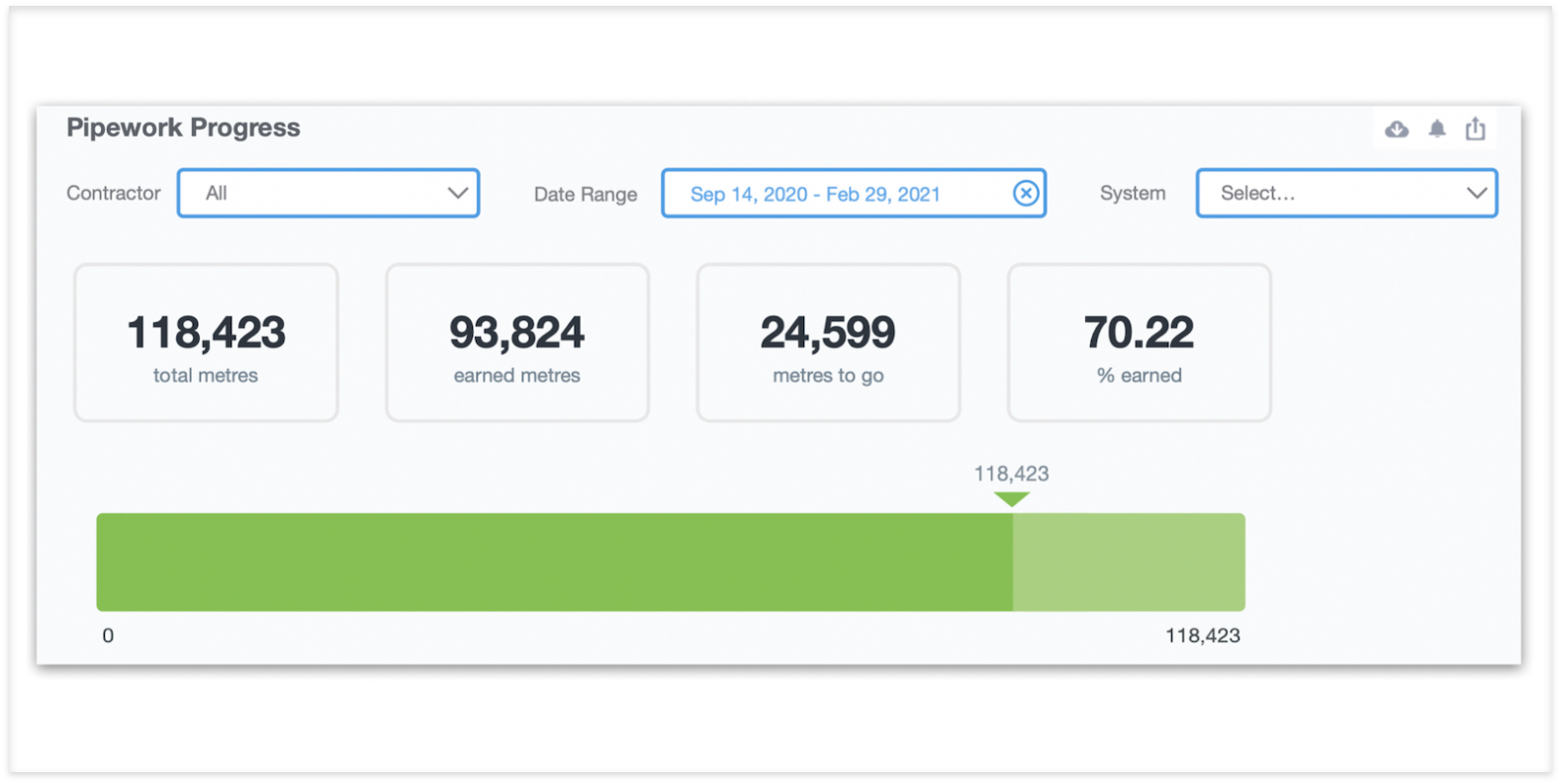 Factory Acceptance Tests (FAT)
Digitizing complex procedures for mobile use
Digitize FAT checklists for execution and assign punch items/defects as needed, ensuring all works are recorded and any remaining works addressed.
The latest technologies allow for FAT's to be conducted online via an integrated camera. Saving travel time and costs, while also enabling the right people to attend more FAT's. Users attending can annotate the required checklist items to sections of the recording. For those who cannot attend, recordings of FAT's are easily retrieved within EIDA.