Set-up
Easily & fully customizable, ready in minutes
Set-up your SSM in a matter of minutes via Excel import based on project schematics / P&ID's and loop drawings, just to start. Later, when needed, additional undefined work can be easily added.
An import takes seconds and multiple imports are accepted to update changes in the field. Updates in the field are instantly brought into the SSM. It's a one-stop shop for full project overview.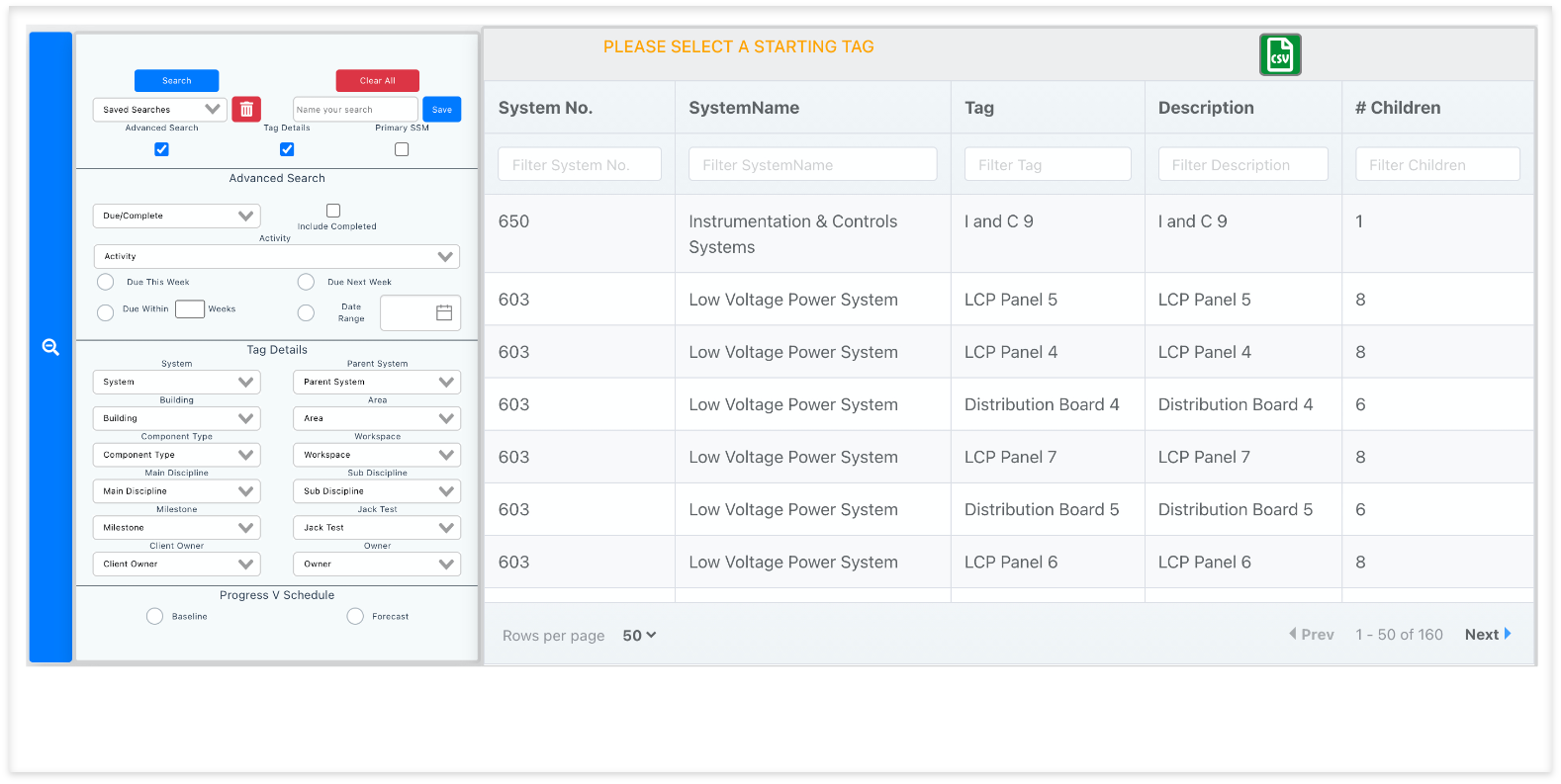 Present
Run team meetings and drive productivity
On a single screen, all assets related to system, area, and milestone, can be generated and displayed in seconds with the following information instantly available:
Highlighted critical path
Real-time trade and commissioning status
Delays identified
Punch items for individual or combined assets and filter by owner
RFI and submittal status, with ability to view and download
View related drawings and uploaded attachments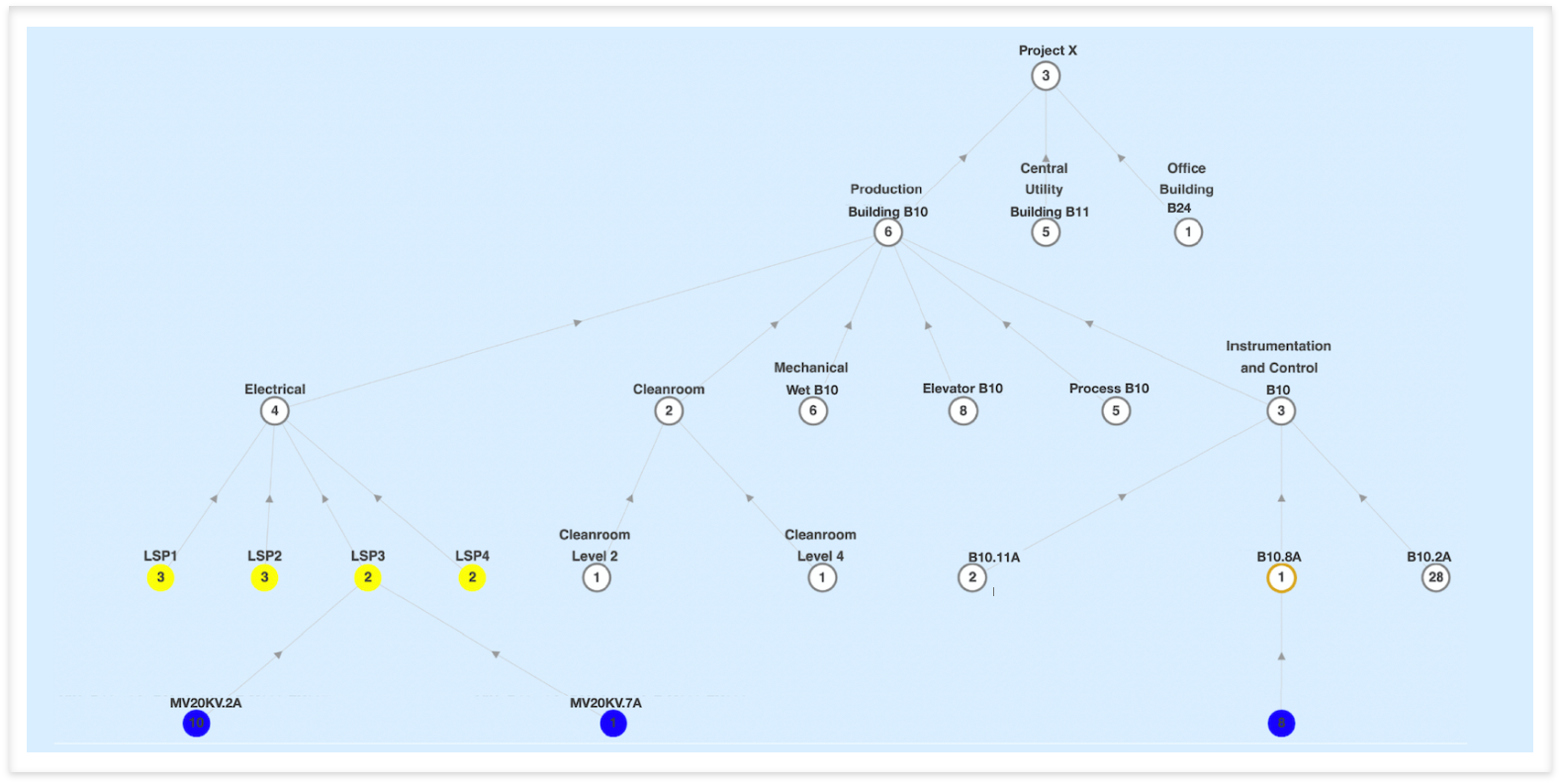 Automated Turnover Compilation
Quick, easy, automated generation of fully indexed handover packs
Set the SSM to automatically compile turnover packs once a predefined set of activities (e.g. green tag / blue tag) and deliverables have been achieved. Saving countless hours, stakeholders are notified of the compilation, with packs frequently consisting of thousands of pages.
Generated in minutes, EIDA fully indexes all content as per requirements, eliminating laborious manual indexing for turnover engineers.