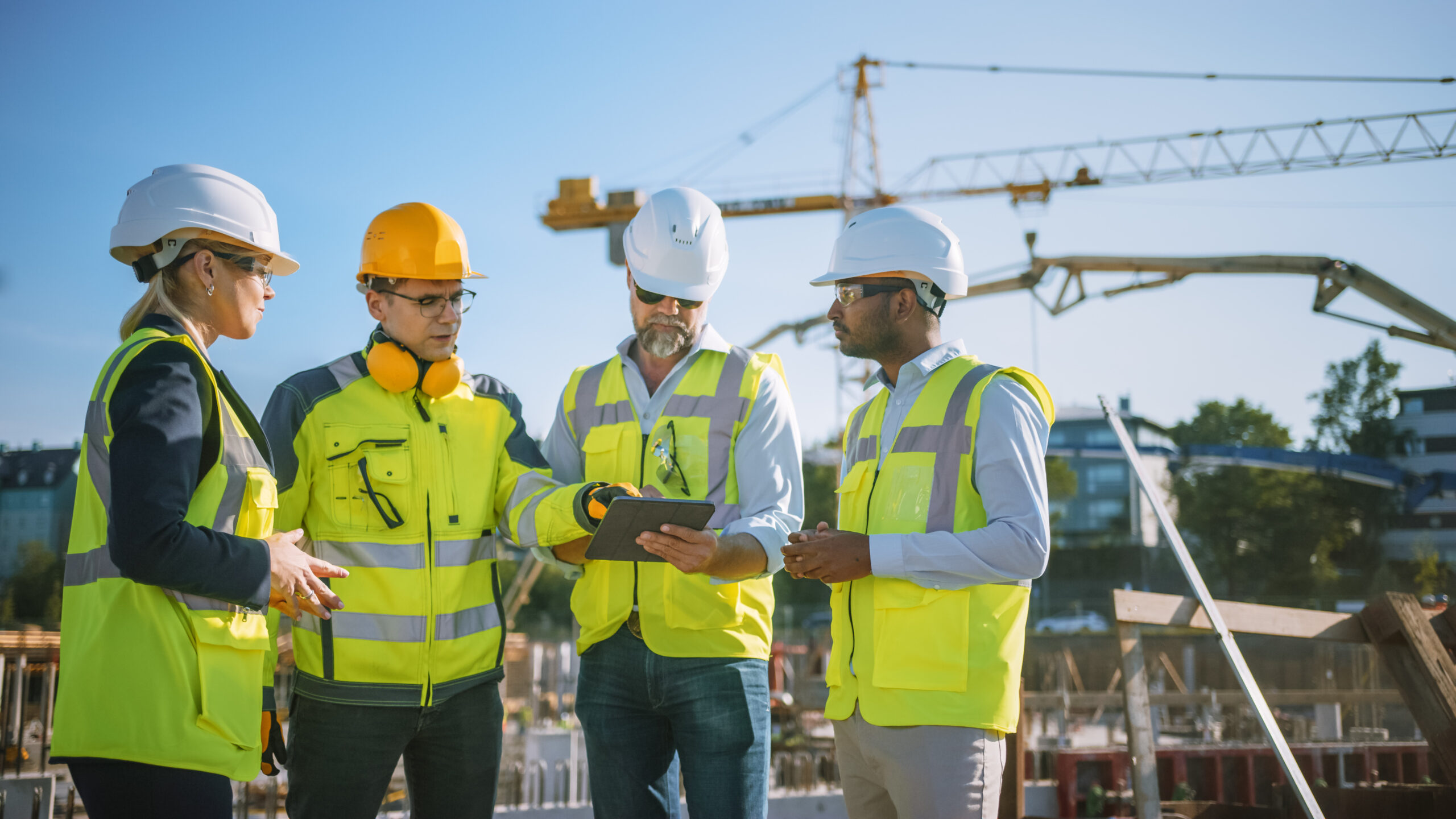 Bringing your build to completion on time and on budget can be challenging for any construction company. Not least those working on complex, large-scale projects such as contracts in the life-sciences or technology sector.
Utilising construction management software can help streamline the various workflows involved, from estimates and accounting to scheduling and building information modelling (BIM). But with an extensive choice of software options available, often addressing disparate workflows, it can be tough to choose the right solution.
How to choose best-fit construction management software?
From the humble spreadsheet to cloud-based construction management systems, software can help manage the vast amounts of data required to bring a construction project to fruition. For contractors involved in complicated builds, however, generic enterprise resource planning (ERP) systems may not be up to the job.
Builds such as data centres or pharmaceutical plants, for example, involve multiple contractors from several different exacting disciplines. Bringing all stakeholders and resources together efficiently requires an all-encompassing custom software solution for construction management. Selecting appropriate software involves time and research, but to select the best-fit technology, you'll need to understand your individual business needs and challenges.
To achieve maximum return on investment, you might want to consider the following key questions: how do your processes work right now and how they could be improved? Where do delays typically occur in your current processes? How connected are your employees, project teams and field crews?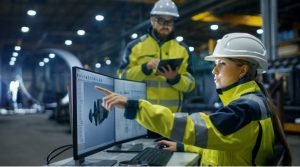 The benefits of custom construction management software
If your answers to any of the above reveal gaps in your process or challenges that regularly impact project outcomes, it's likely that you would benefit from a tailored software solution. Flexible custom software is designed to combine every aspect of your construction project in one interface, providing a secure, intuitive platform that can be accessed by all relevant parties. With a tailored solution, your team will realise the following key benefits:
1. Real-time collaboration
Work on any big construction project requires real-time communication to improve the planning and co-ordination of operations on site.
Construction management software enables external stakeholders to access project information and helps your team easily address internal issues regarding the project under development. Real-time discussion to resolve problems can help overcome barriers and significantly reduce delays.
2. Streamlined document sharing
One way to improve collaboration is to simplify document sharing among team members and stakeholders. The ideal construction project software will provide access to wireframes, blueprints, specifications, and digital plans, ensuring both staff and contractors have appropriate information at their fingertips.
Your chosen software platform should include a complete document management system, which confirms all documentation is correct. Not only will this reduce errors, but it can also streamline decision-making and simplify the production of handover packs.
3. Accurate budgeting
Budgeting tools are essential for any construction project. With an effective construction project management system in place, budgeting and forecasting for complex builds is greatly simplified.
With access to historical cost performance records, your team will find it easier to establish bid prices and estimate the costs associated with a job. They should also be able to determine project standards and construction methods, as well as estimating the resources required, all of which will impact costs.
4. Intuitive resource management
Closely connected with cost control and revenue estimation, advanced resource management tools allow you to evaluate all resources required to get a job done, including inventory and equipment, but also skills and knowledge.
Users can check whether the resource usage aligns with original estimates and assess whether there is an opportunity for optimisation. With resource usage tracked, analysed, and organised, teams can use this data to optimise future projects.
5. Equipped for growth
Investing in the right construction management software is crucial for an ambitious building firm looking to increase their market share. Appropriate software supports efficient, digital business processes, helping you commission and complete complex builds faster. Your team will manage jobs more effectively, keeping expenditure under control, saving time and labour, and reducing the risk of delay.
The platform of choice for large-scale construction
For building and construction companies working on large-scale projects or industry-specific builds, a one-size fits all software solution is not a viable option. This is where the EIDA construction project management platform excels.
Created by people who understand the unique pressures of working on large, complicated builds, EIDA software delivers a complete, all-digital, specialist solution.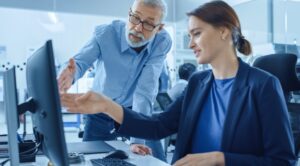 Co-founder & CEO of EIDA, Dan McAlister, explains: "After 20 years working on complex construction projects for companies such as Intel, Pfizer and Bristol Myer Squibb, and having been frustrated by project management technologies that were not fit for our needs, I set out to build the technology platform I felt was needed to support these complex projects."
To meet this demand, EIDA delivers hands-on, tailored software, set up exactly as you need it. Our team will get your project up and running swiftly, guiding all stakeholders through the process by phasing in implementation and training contractors as they join the project.
Speak to one of our senior consultants to find out how EIDA's custom platform can improve the structure and flow of your projects, reducing risk and improving quality, build after build.