Punchlist / Defects Management
Combining vendor equipment & trade contractor defects to provide a true picture
Whether on a system walkdown, during an FAT or documentation execution, or a site walk, the punchlist feature ensures all items are addressed and driven towards completion. All items are logically assigned system(s), ensuring reporting is accurate and issues can be actioned, driving system turnover.
Items assigned to equipment are automatically sent to equipment vendors
Target dates for closure can be set by area or system
Trade contractor closeout performance is readily available
Permissions ensure correct closeout is achieved
Full audit trail on all punch items instantly known
Ensure all remaining works and defects are never missed, with tagged items such as skids and other equipment notifying vendors of items as they are raised. All items are assigned to systems, highlighting works to go and defects in advance of turnover.
Trade contractor punches are easily recorded via a mobile device and customizable trend reports alert stakeholders of potential delays to upcoming milestones.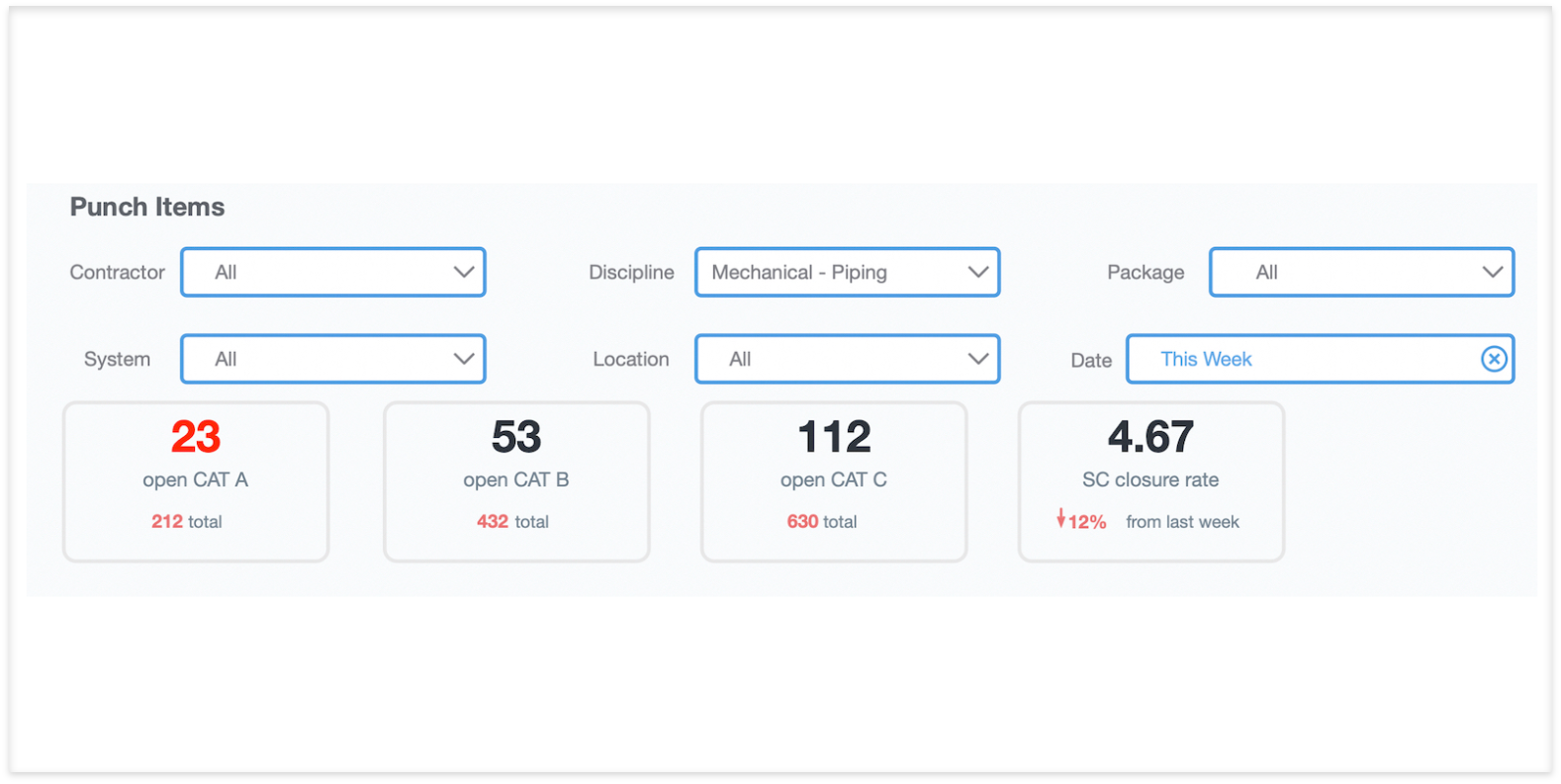 Digital Checklists
Execution of project checklists through to completion
Customizable checklists powered by EIDA's rules engine ensures all required checks are carried out in full. Construction activities including concrete pours, steelworks, equipment receipt verification and installation are easily configured for your project.
Priority items, when failed, are required to have defects assigned, informing users and vendors of equipment faults, with image capturing and annotation markup capability.
Schedule integration ensures activities are carried out in sequence, alerting follow-on stakeholders of completion and any issues. Delays are highlighted in filterable progress v schedule reports.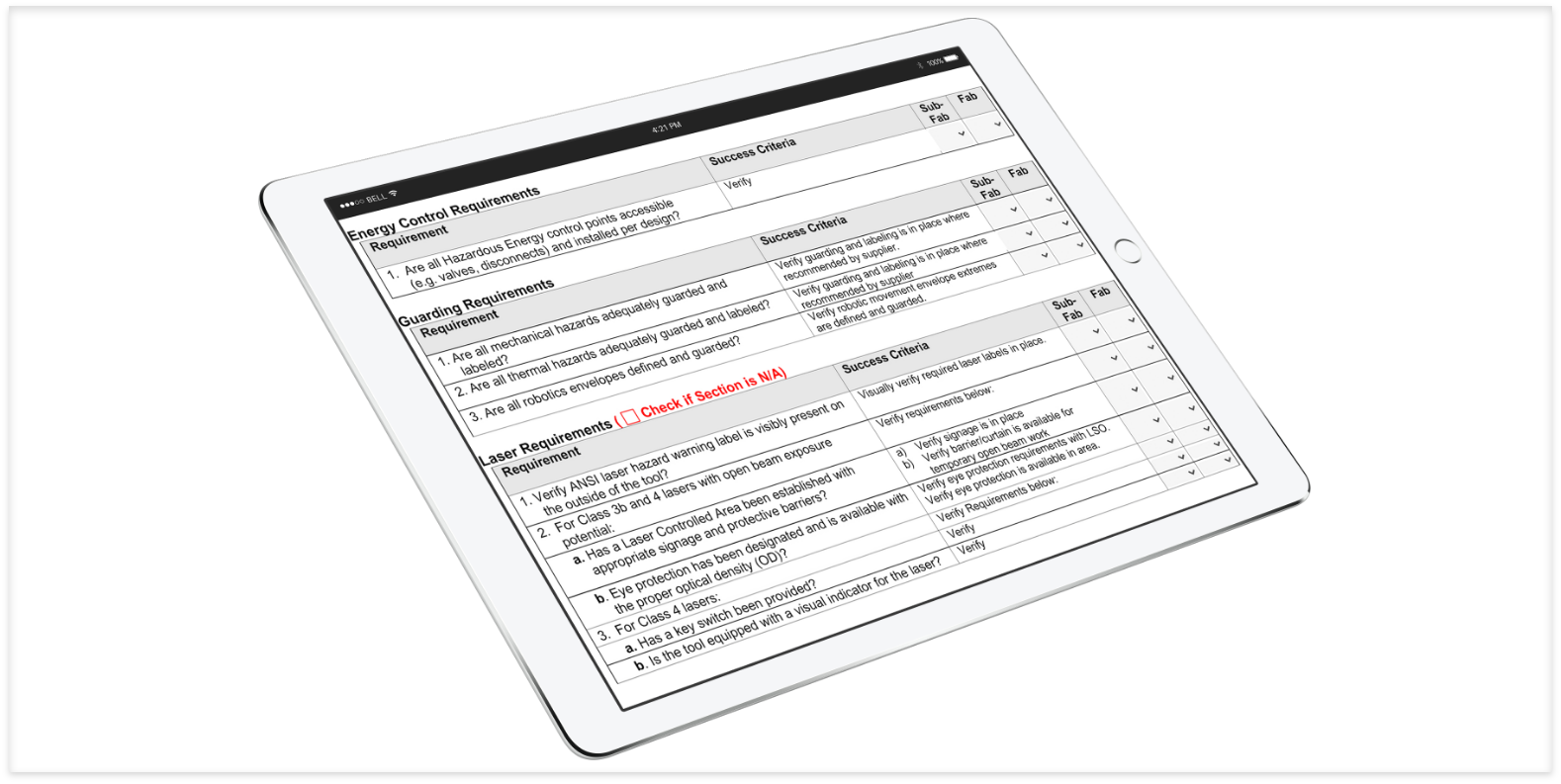 Test Pack Generation
Fully digital & compliant trade contractor test records
Supporting 21 CFR Part 11 (EU) and Annex 11 (US), test packs and test records are fully digital, delivering GDP compliant documentation.
This 'right first time' functionality saves hours of validation and delivers guaranteed results, for a seamless handover process.
Rules engine prevents GDP errors
Logic ensures trade contractors are adhering to approved ITPs
Markup attachments (e.g. P&ID) within browser / app
Sign-off permissions
Real-time status updates for all documentation
Automatically populated within System Turnover Pack (ETOP)
Added confidence by restricting which fields must be completed on-site via EIDA app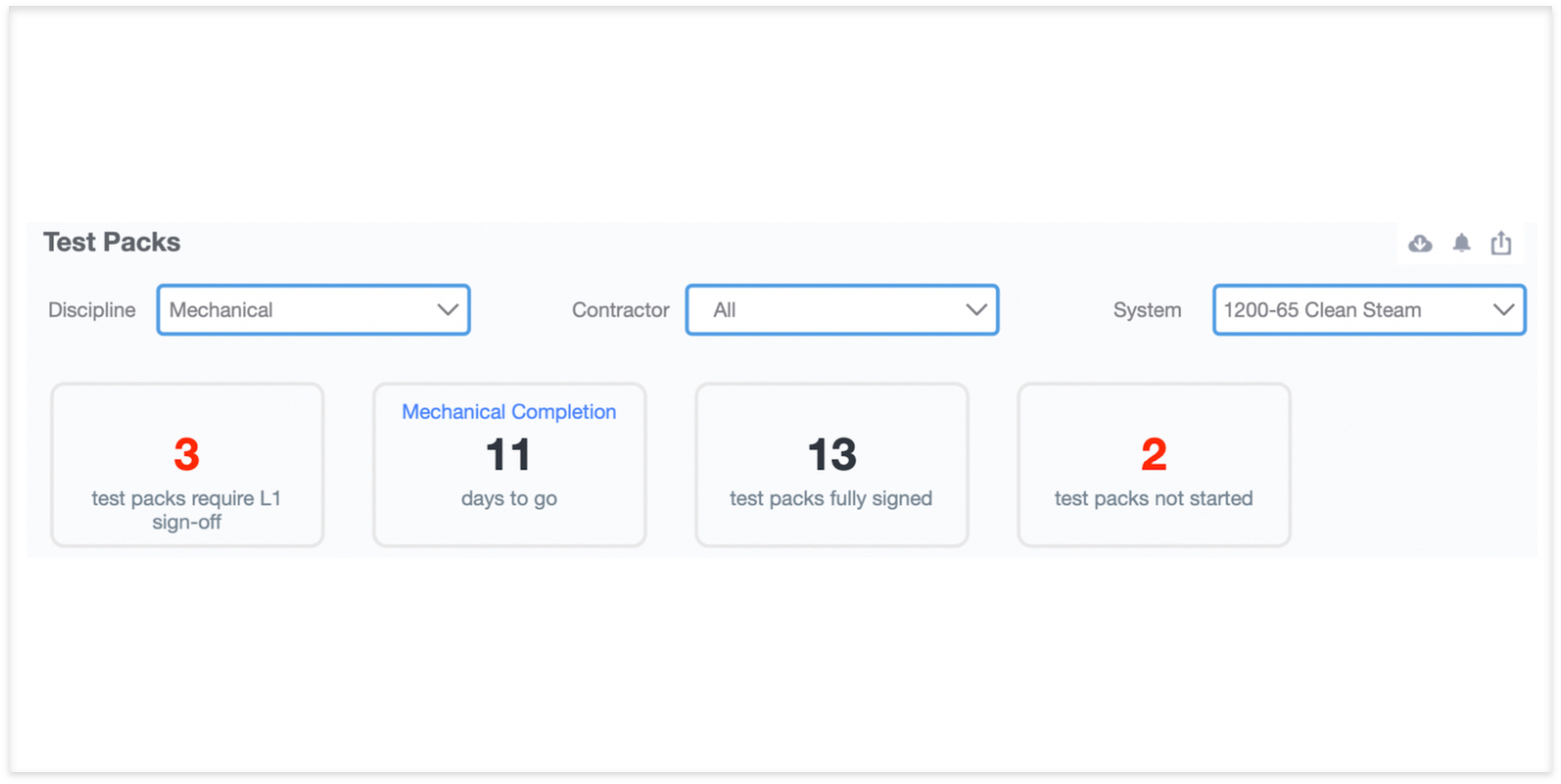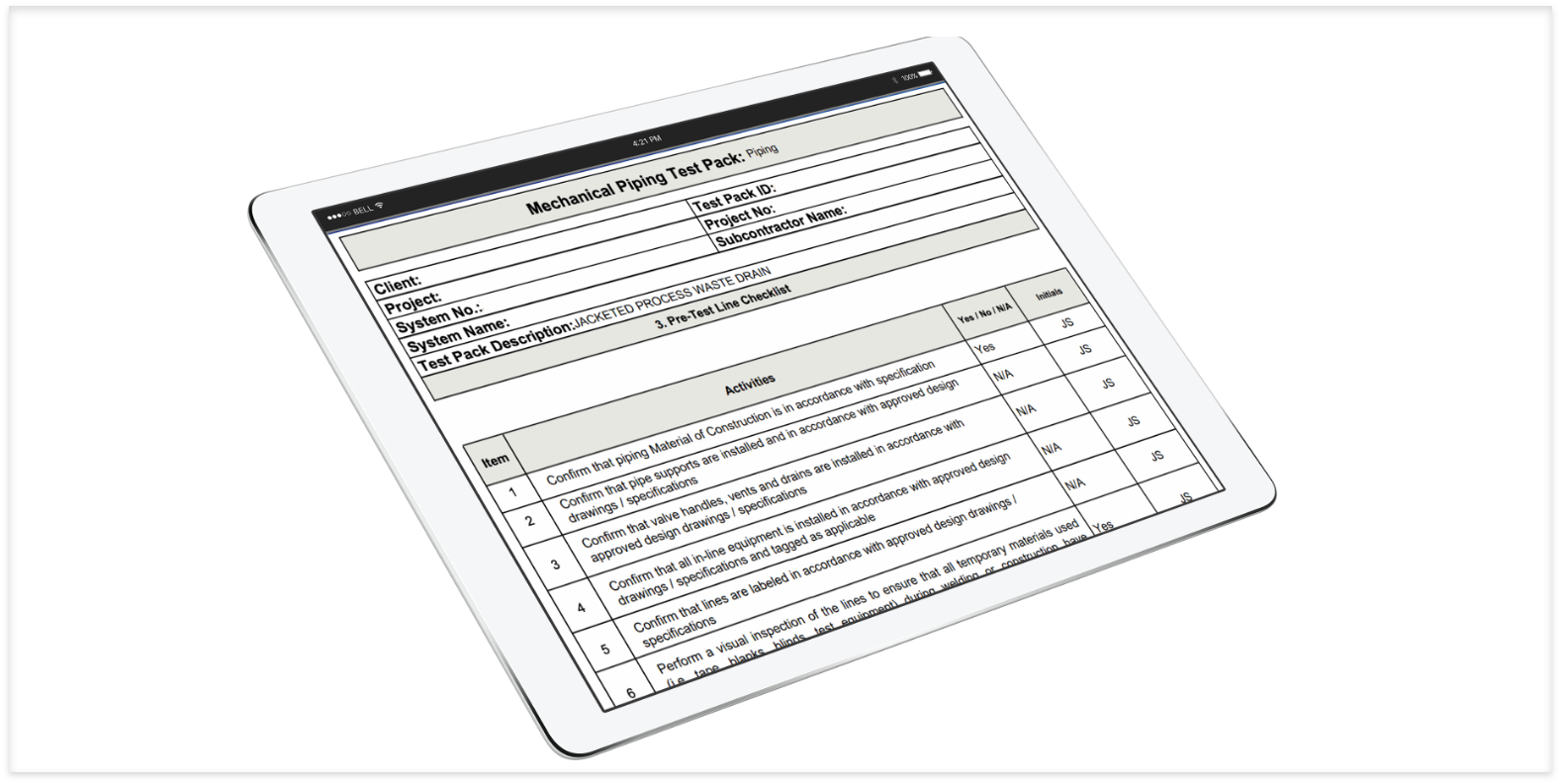 Weld History
Error-free weld history records for faster review and turnaround
Complete welding information management enables the recording of weld history for isometrics added to the system. Various set-up menus encompass the numerous aspects in adding (and maintaining) accurate weld history:
WPS
Welder Matrix
Material Traceability
Machine
Data entered enables users to record welds to isometrics (transmitted to their organisation) and generate accurate weld history records for the purpose of inclusion into mechanical piping test packs.
A full NDT module enables the requisition, results recording and project statistics to be maintained real-time.  NDT reports can be instantly generated by specification, system, service & welder.