Providing an easy-to-use interface for equipment vendors to upload expected documents, equipment documentation status is known and instantly retrievable, including via a mobile device.
Vendor Documentation Requirements
Ensuring vendors adhere to client requirements
Set-up in minutes, VDRs are assigned to equipment purchase orders and guide vendors through expected documentation requirements. VDRs can be setup manually or by Excel upload, and even applied across multiple projects, standardizing requirements.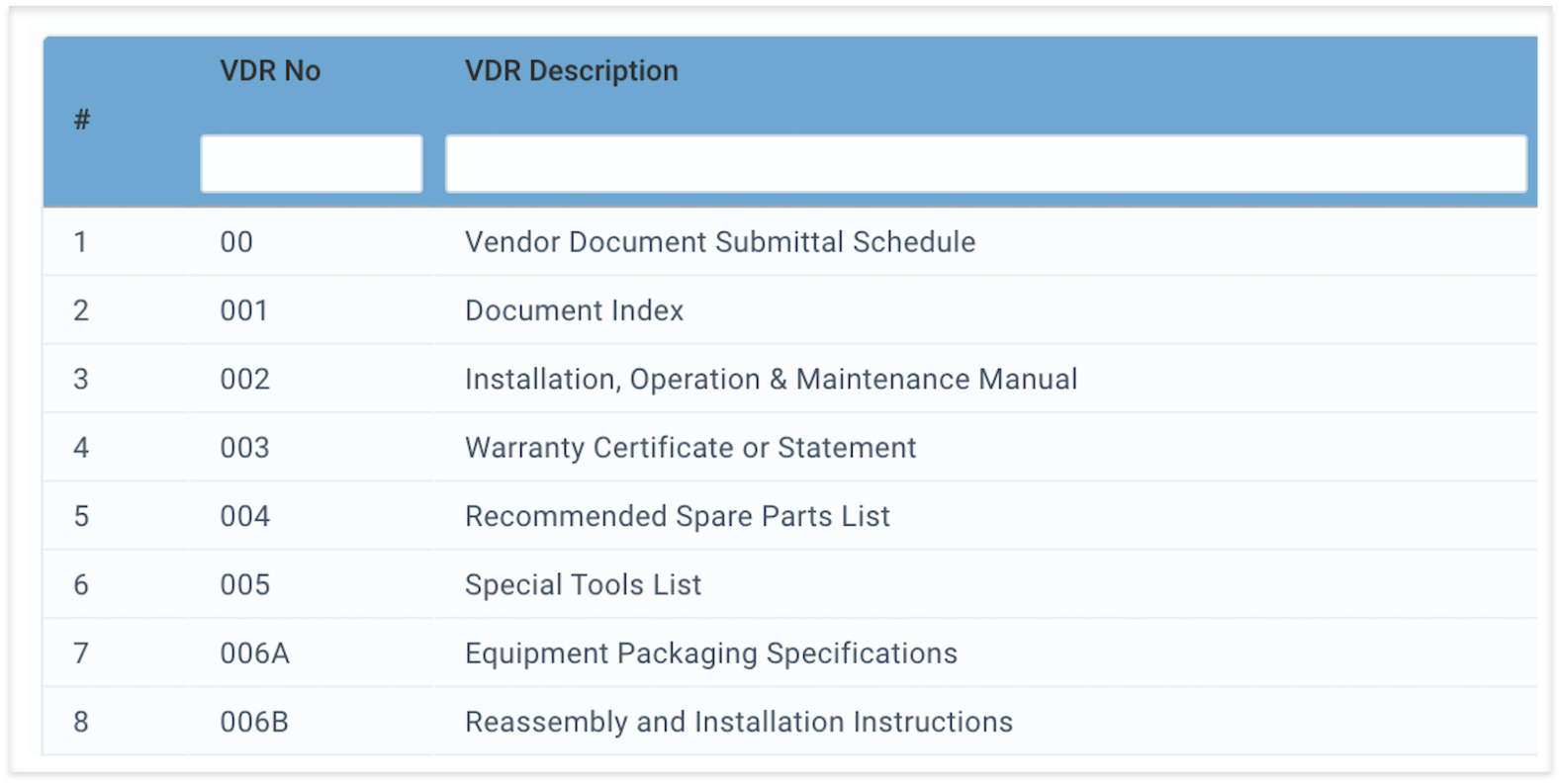 Vendor Submittals
Driving vendors to full documentation approval
Vendors are presented with their documentation deliverables and guided through the submittal process. A simple drag and drop, files are uploaded to relevant VDRs and progressed for review. Progress v schedule reporting highlights vendors falling behind on documentation deliverables.
Documentation annotations via browser
Full audit trail
Notifications of accepted and rejected documentation
Full and comprehensive reporting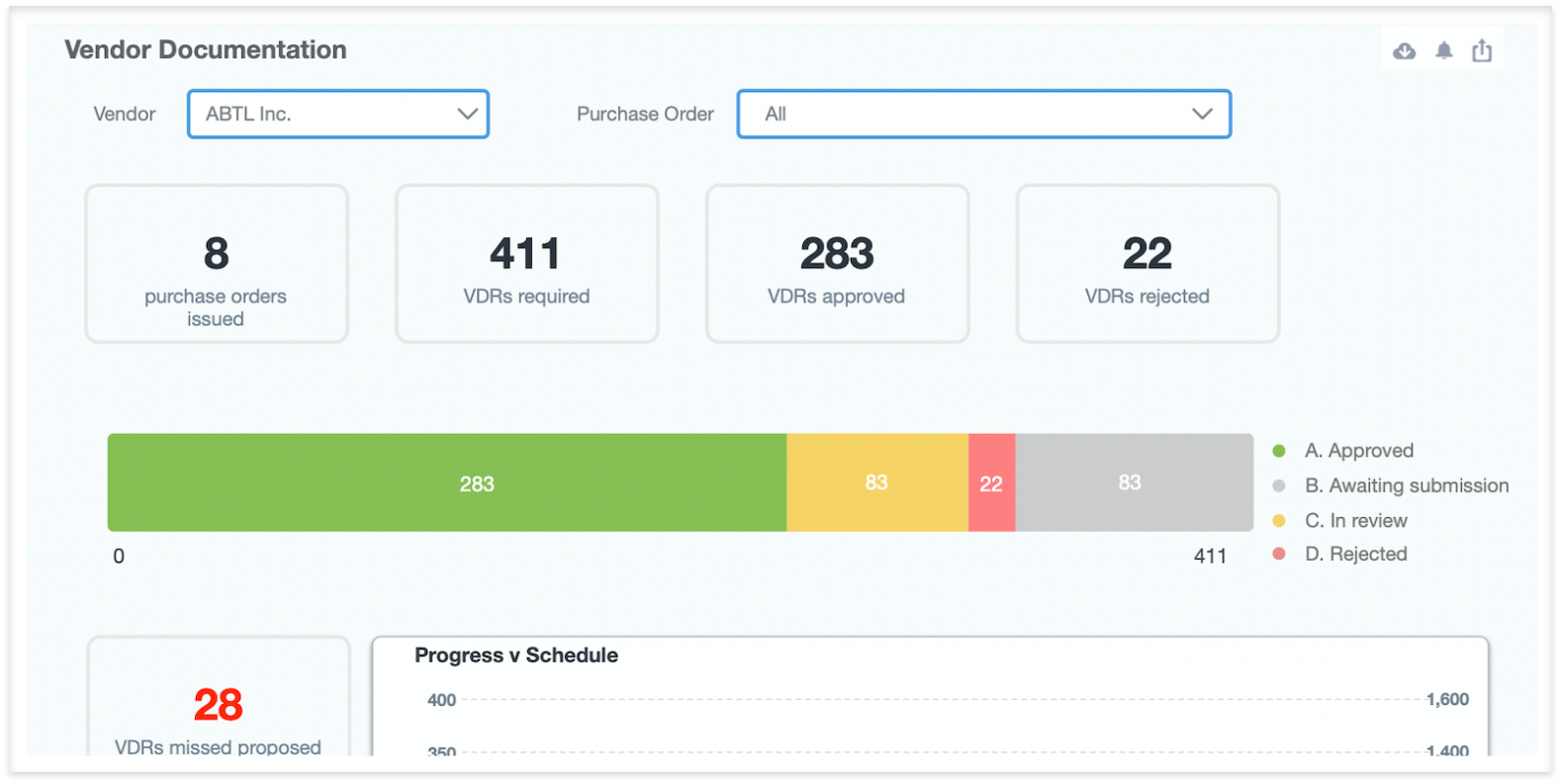 Trade Contractor Access
Quickly and effortlessly issue vendor documentation for site use
Traditionally a very time consuming task, approved and selected VDRs can be automatically sent to nominated trades for information purposes, saving time in analysing equipment sizes and connection points.