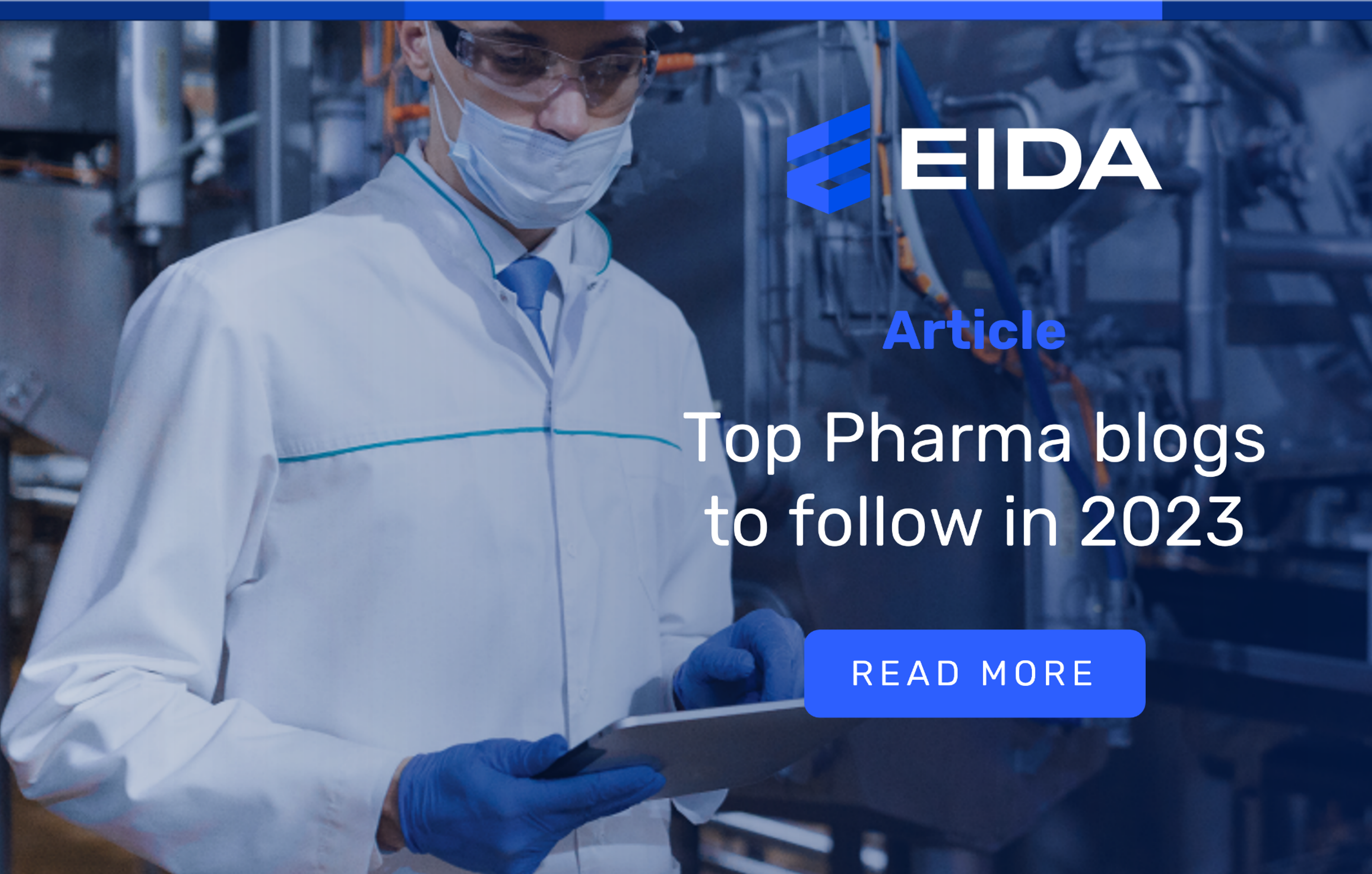 The coronavirus pandemic and the subsequent vaccine research, development and rollout has changed the landscape for the pharma industry and has seen the likes of the FDA and other equivalent regulators around the world look to streamline and speed up its approval processes. 
Advances are now happening at breakneck speed with a huge push for research and development and the construction and extension of pharmaceutical manufacturing facilities on the back of huge profits. According to the 2021 EU Industrial R&D Investment Scoreboard, health industries invested about €188.7 billion in R&D in 2020, accounting for 20.8% of total business R&D expenditure worldwide. 
With so much going on in the space it can be difficult to keep up with everything so we have put together a list of the top blogs to follow in 2023 that includes the best information, news, updates, forums and advice.
Newsletters and News sites
Fierce Pharma is a top destination for the news and trends shaping the industry. Their focus is on daily news about approved drugs and every aspect of pharma's operations as well as the people who move pharma forward. The coverage also feeds longer-form content, podcasts and events.
Pharmaceutical Commerce is dedicated to the commercial operations of the North American pharmaceutical industry. It has a limited publication of just four times a year however its 16,000 executive readers get the latest information and analysis on commercial operations, marketing/sales best practices, supply chain management, product packaging and security, information technology and legal/regulatory services.
European Pharmaceutical Review
The European Pharmaceutical Review is a leading free resource for up-to-the-minute information on all aspects of drug analysis, formulation, delivery, manufacturing and regulation. The journal has been keeping the industry updated for more than 25 years and is published bi-monthly delivering a range of high-quality, in-depth, technical contributions from the world's leading pharmaceutical scientists and business experts.
Research and Development
PharmTech brings you the latest news, trends, and insight circulating the global pharmaceutical development and manufacturing industry. It provides dynamic and reliable peer-reviewed content and features on next-generation process development and manufacturing, formulation, drug delivery, ingredients, regulation, analytics, packaging, supply-chain, and outsourcing.
Pharma Manufacturing provides in-depth information regarding how pharma and biopharma are tackling the most pressing challenges in the pharma landscape. They research and document how drugs are developed, from start to finish and all the risks and improvements that can happen as new information becomes available. This is a great website if you enjoy learning about drug manufacturing and all associated medical improvements.
Pharmaceutical Online provides the pharmaceutical manufacturing and packaging industry with exclusive and actionable information to help those with daily responsibilities in dosage formulation, facility maintenance, validation, inspection, serialization, risk management, and logistics.
Pharma Forums
PharmaTimes Magazine is one of the leading pharmaceutical magazines for senior decision makers in the pharma and healthcare industries. It is recognised for its wide-ranging coverage of the key developments facing this fast-paced sector, and its analytical, independent content. Readers range from pharmaceutical executives, to healthcare professionals (chief pharmacists, medicines management, academic health science networks and NHS commissioners), to government ministers.
Reuters Events Pharma is a hub for senior-level pharma executives, patient advocacy groups and other health experts to exchange ideas and stay up to date with shifting trends and practices within the pharmaceutical industry. They provide industry-focused commentary, events, reports, and other valuable expert-driven content, around several key topic areas: marketing, commercial, data & analytics, patient engagement, patient advocacy, medical affairs, market access, RWE and clinical.
There are a huge amount of different pharma blogs, websites and forums out there but hopefully this list has narrowed it down to the essentials.