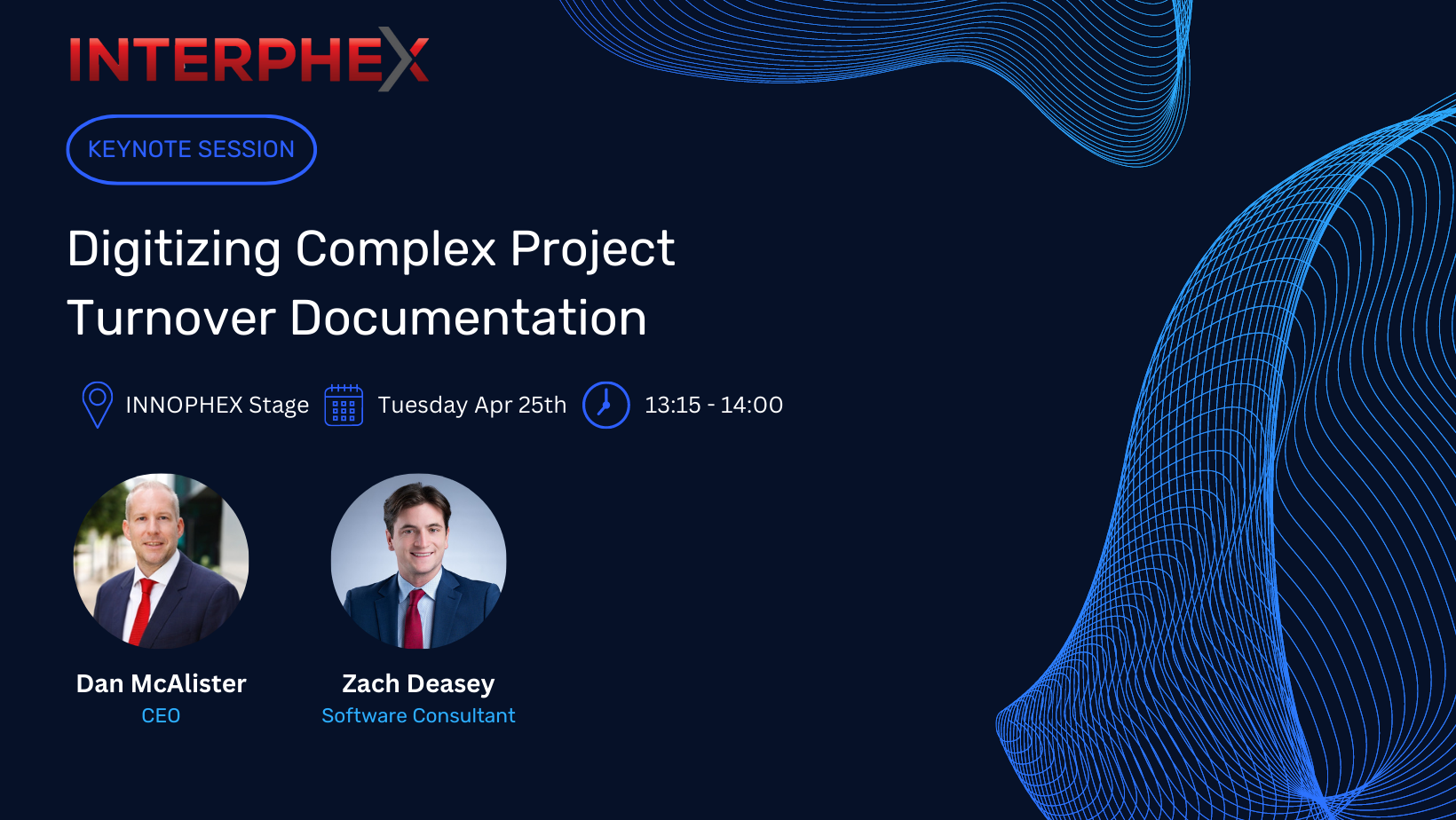 This year's Interphex is fast approaching and EIDA are delighted to be delivering a keynote session titled "Digitizing Complex Project Turnover Documentation" on the INNOPHEX Stage. The session will be hosted by EIDA's own Dan McAlister and Zach Deasey and will focus on how EIDA delivers GDP compliant Vendor & Trade Contractor documentation, streamlining turnover. We will also be exhibiting at booth 1042 right next to the INNOPHEX stage and you can get a complimentary ticket to the event following the link here.
Keynote details
Where: INNOPHEX Stage, booth 1034
When: Tuesday, Apr 25th 2023
Time: 01:15 PM – 02:00 PM
Speakers: Dan McAlister, CEO & Zach Deasey, Software Consultant
We hope to see you at what promises to be a great event!