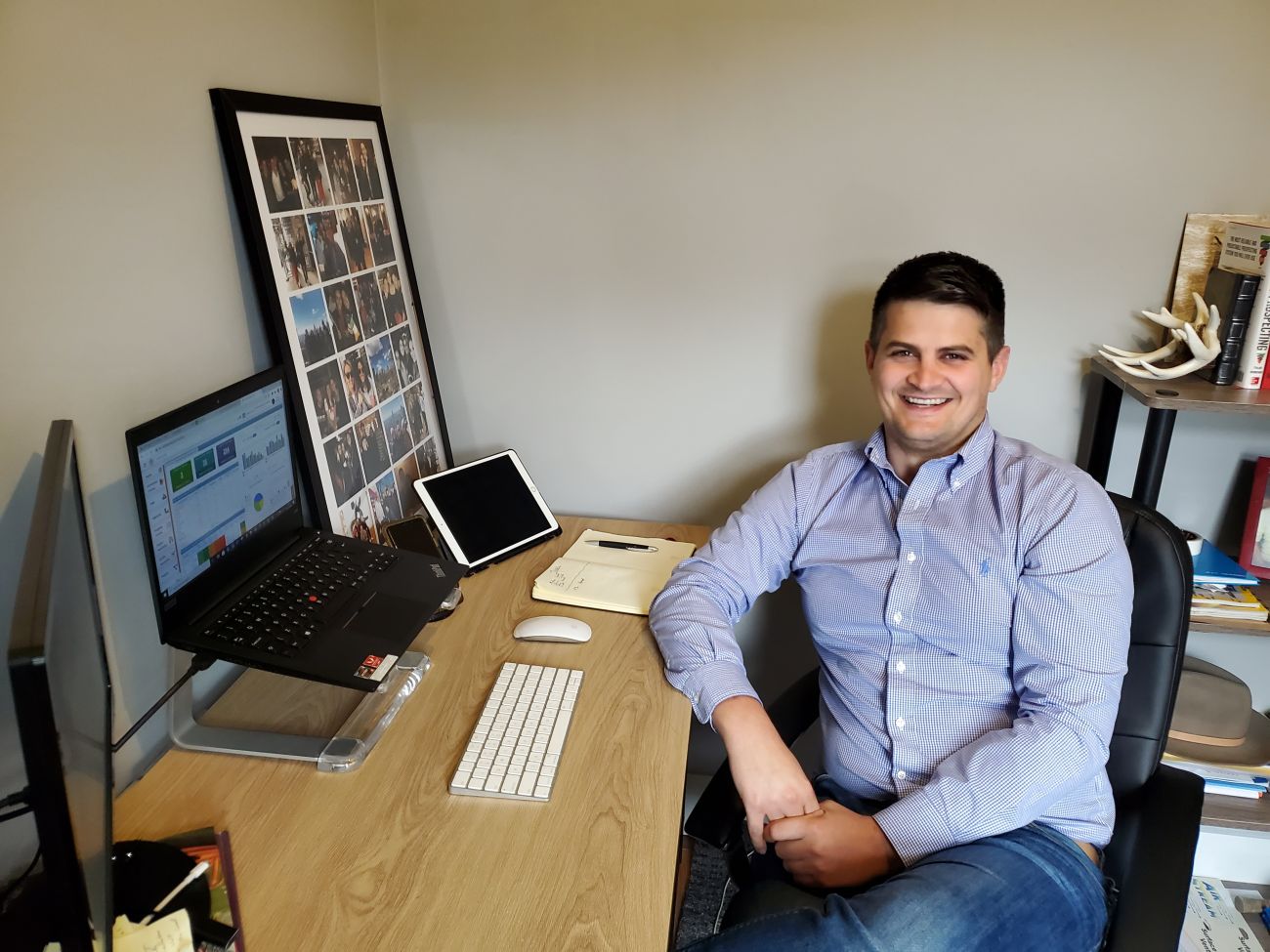 Darach Finnegan is up next in our series of 'Meet the Team'. Darach is our director of operations for the US, and is one of our most senior employees having been with us for eight years. Darach is responsible for overseeing our expanding operations in the United States, and was due to relocate to New York in April, but due to Covid-19 his move has been put on hold for now.
Tell us about your role at EIDA.
Since joining EIDA eight years ago I have had a few different roles and worn many different hats! In the early days when there were just the three of us working around a kitchen table I was the dedicated EIDA person on site making sure it was implemented properly, supported many projects and of course tested our software. Luckily, we have been able to expand over the years and we now have a number of different divisions that cover all of these areas. Right now, I am focused on expanding our operations in the US and although I cannot be there in person right now due to the current climate, we are adapting and still continuing to make progress in the US.
What's your favourite thing about EIDA?
Having worked in engineering in the past, one of our biggest issues was looking for the latest drawings and project information. However, if you are using EIDA, users have this information at their fingertips and this results in better project collaboration and handover. It would have been great to have had this when I was on site, as it would have saved hours of tortuous searching.
Tell us something interesting about you?
I absolutely love horse racing and I always wanted to be involved in owning one. In 2018 I got the opportunity to buy a share in a horse called Innamorare and on her second day out with us, she won. It was a dream come true.
Darach's top tip for working from home during the current climate
Over the last year I have worked a lot more from home because I tend to work US hours, which means I am probably more used to it than others who have just been thrown into it over the last couple of months. My number one recommendation is setting up your workstation in a comfortable part of your house away from all distractions, which means at the end of the day you can close the door and separate work and home life.