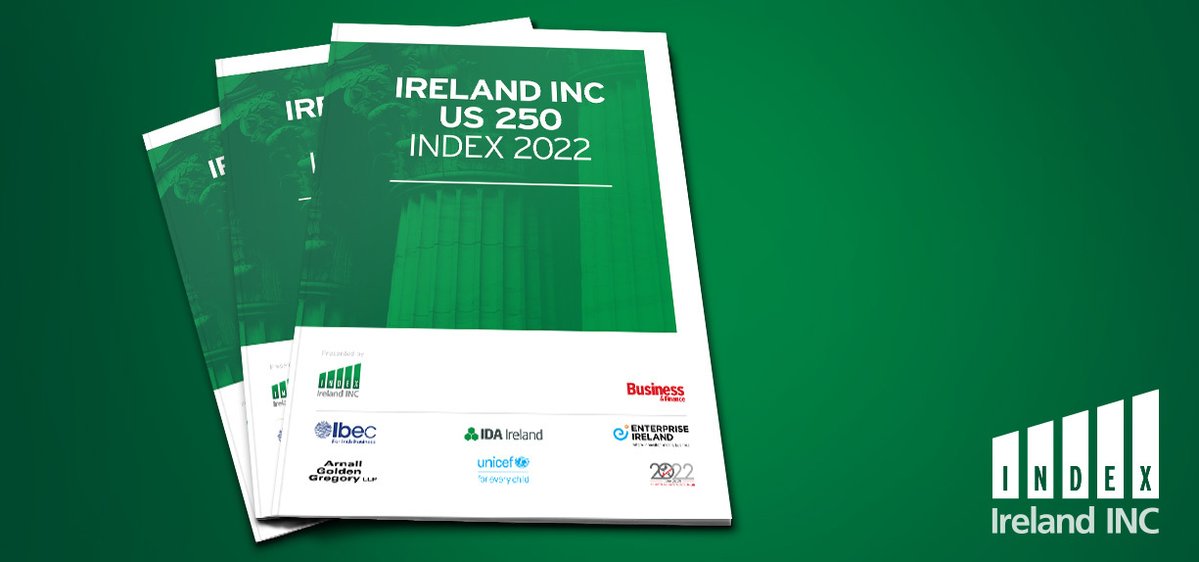 Ireland INC is this year celebrating 10 years of Ireland's expanding business footprint across the United States. A new strategic plan in partnership with the New York Stock Exchange entitled the 30:50:30 initiative focuses on achieving a 30% increase in the number of jobs created by Irish businesses across all fifty states by the year 2030. 
As part of the initiative, Ireland INC creates a Top 250 Index of Irish companies that invest and operate in the US and we are delighted to have been included on this prestigious list. 
Commenting on the Ireland Inc Top 250 Index, EIDAs' CEO, Dan McAlister said: "It's great to have been included on this list, joining some esteemed peers and fantastic Irish businesses who continue to succeed in what is Ireland's second largest export market. The decision to set up and operate in the US has been transformational for us and we will continue to invest, service our clients and hopefully grow our footprint across more states. We are really looking forward to where the road may lead us in the US."
The Ireland INC US 250 Index 2022 Special Report is an interesting read with contributions from An Tánaiste, Leo Varadkar; Sean Davis, Enterprise Ireland; Danny McCoy, Ibec; Michael E. Burke, Arnall Golden Gregory; and Bernard Condon, Ornu.
You can download the full report here and visit the Ireland INC website here.