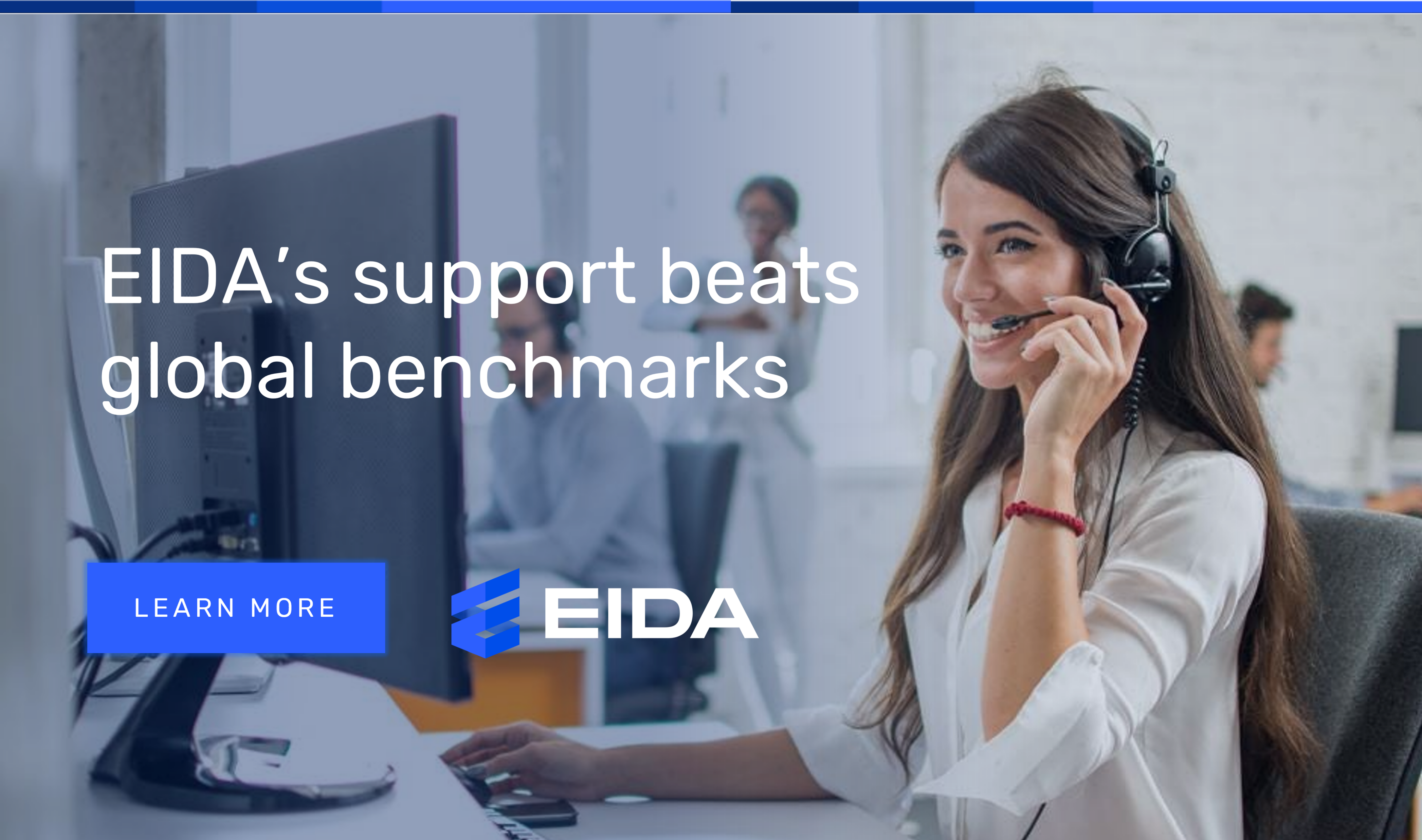 Here at EIDA we pride ourselves on providing great customer service to our clients with a hands-on and collaborative approach. Our values are at the heart of our ability to deliver a specialist solution for complex construction projects and help our clients and customers with their needs and goals. We have always placed a huge emphasis on nurturing, developing and maintaining the important relationships we have and it starts with striving to provide a stellar service day in and day out. 
We also endeavour to regularly review our customer service processes and content and look for ways to innovate. Part of that ongoing review process is to evaluate the previous year in full. We are glad to see some very positive numbers and analytics for 2022 from the customer service platform we use. Some of those figures can be seen below.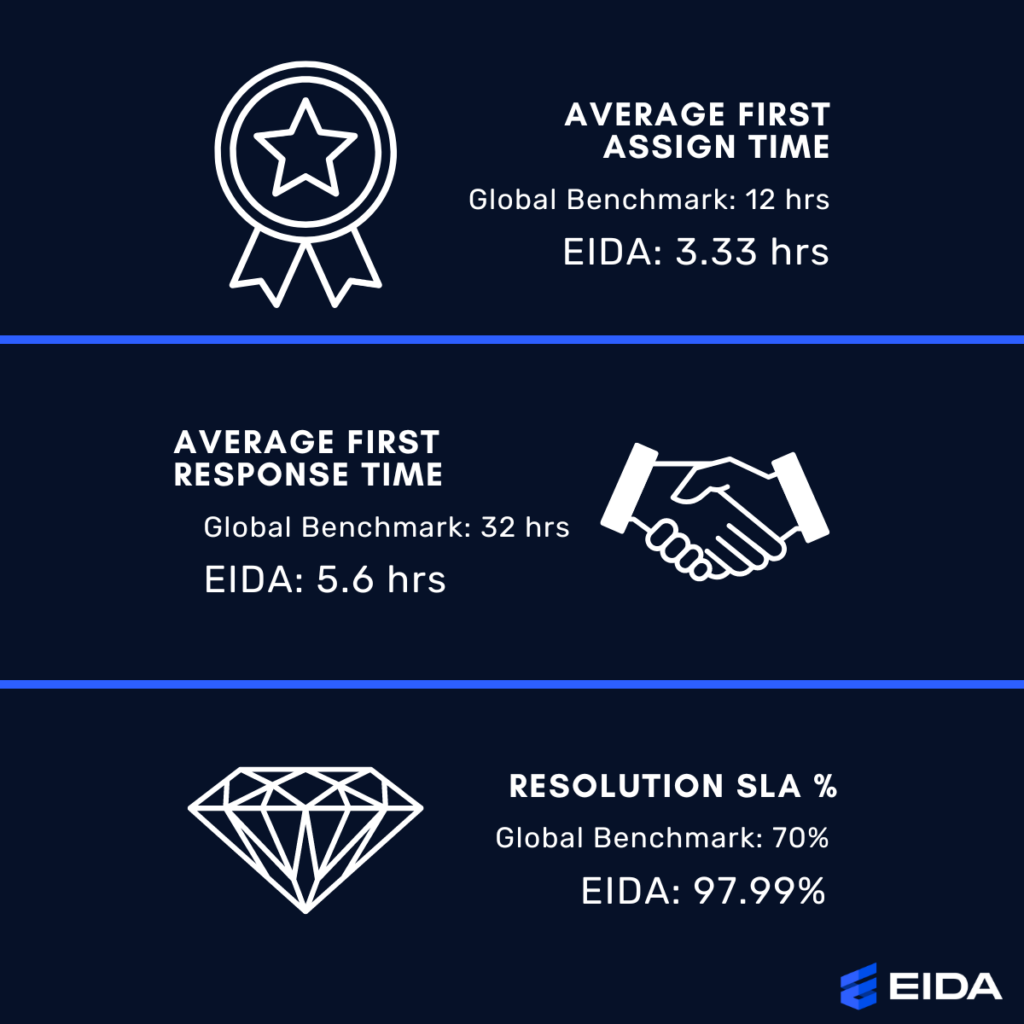 One of our unique benefits is that we provide extensive support with all our packages and you have access to:
Live Training
Ongoing, instructor-led training, with both on-site and remote options.
Online Training
Access to our Learning Management System with training assets for everyone who will use EIDA, including all contractors. More about our Learning Management System.
User Support
Access to our 'Knowledge Base' and support team.
Dedicated Client Account Manager
Our expert client account managers provide daily support and guidance and assist with project meetings.
Technical Support
Fast, highly competent and attentive technical support at the ready.
We are happy to help in any way we can and if you are an EIDA user looking for support please access this through your EIDA account.