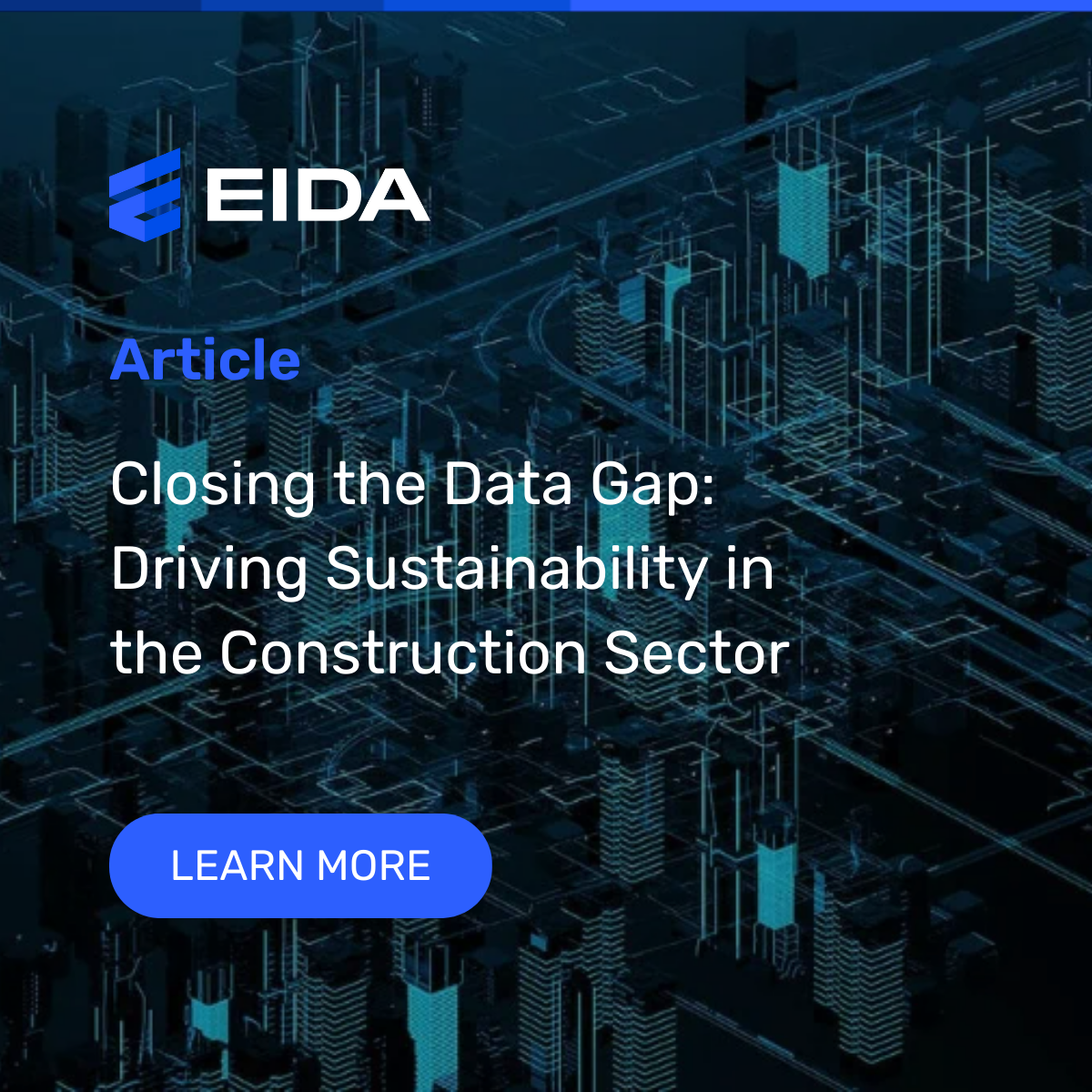 The construction sector plays a significant role in shaping the world we live in however it has a substantial impact on the environment. With an increasing focus on sustainable development married with environmental consciousness, it has become imperative to close the data gap within the construction sector. 
By harnessing data-driven insights and making informed decisions, we can drive sustainability and create a greener future for the industry and the planet. This article looks to explore how closing the data gap can help in achieving sustainability goals in the construction sector.
Understanding the Data Gap
The construction sector has traditionally had a fragmented and inefficient data landscape. Important and valuable information related to energy consumption, materials usage, waste generation, and environmental impact tends to be scattered across the various stakeholders on a job, including architects, contractors, suppliers, and facility managers. 
With many different stakeholders working at different stages of construction, data and information can naturally be siloed and not shared. This disjointed approach can result in a significant data gap, hindering the industry's ability to make informed decisions and optimize sustainability practices.
Enhanced Efficiency
Closing the data gap enables stakeholders to access and analyze real-time data on energy usage, resource consumption, and waste generation. This knowledge can empower the right people on the job to identify inefficiencies and implement the correct solutions. For example, data-driven insights can inform decisions about energy-efficient designs, material selection, and recycling programs, resulting in substantial resource savings and improved project efficiency. 
Transparent Supply Chain
It has become increasingly essential for there to be transparency and traceability within the construction supply chain and can be significantly aided by closing the data gap. With detailed information about the origins, manufacturing processes, and environmental credentials/impacts of construction materials, better sustainable choices can be made. 
Data-driven insights can encourage the use of locally sourced, low-carbon materials and help identify opportunities for waste reduction and recycling. This transparency empowers people to drive positive change in their own area and incentivize suppliers to adopt greener practices. There has also been a rise in the potential for blockchain and smart contract technologies-based solutions to ensure transparency in the supply chain.
Optimizing Building Performance
As we know, data plays a crucial role in optimizing the performance of buildings, both during the construction phase and throughout their operational lifespan. By integrating various sensors, automation systems, and IoT devices into construction projects, real-time data can be gathered on energy consumption, indoor air quality (especially important for clean rooms), and ongoing day to day behaviour. This information enables stakeholders to make informed decisions about building design, operation, and maintenance, leading to improved energy efficiency and overall performance. 
A great example of this in action is the new Infineon Technologies' fab at Villach, Austria which was delivered by EIDA's construction management software and is one of the most environmentally advanced with around 80% of the site's heating being generated by recycling waste heat. This is a feature that will save around 20,000 tons of CO2 every year. 
Stakeholder Collaboration
Sharing data across the construction ecosystem fosters collaboration and cooperation among stakeholders. By utilizing a centralized platform like EIDA which streamlines collaboration and reduces response times and by benefiting from the power of Building Information Modeling (BIM), collaboration can be effective and allow for the exchange of valuable information. This approach allows for better coordination during construction, improved project management, and enhanced communication, all of which contribute to more sustainable outcomes.
The construction industry has a great opportunity to drive sustainability by closing the data gap. By embracing data-driven decision-making, stakeholders can enhance operational efficiency, promote transparency within the supply chain, optimize building performance and foster collaboration. By leveraging data to inform sustainable practices, the industry can minimize its environmental impact, reduce its resource consumption, and contribute to a greener, more sustainable future to the benefit of all.