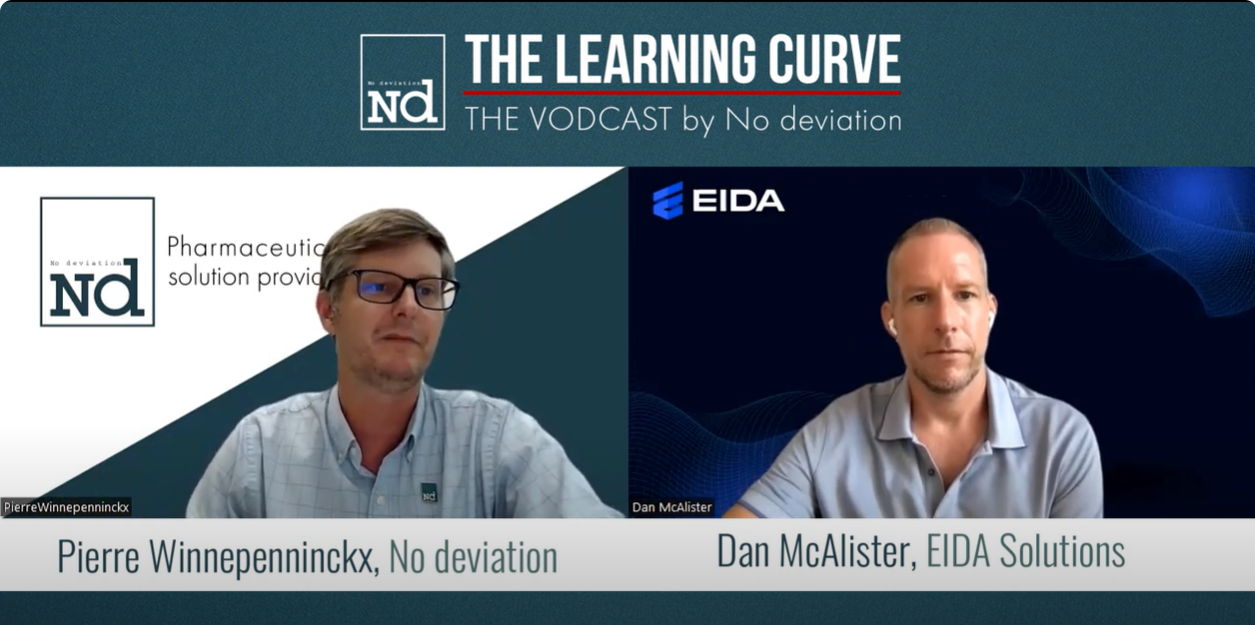 EIDA's own Dan McAlister recently spoke with Pierre Winnepenninckx on No deviation's VODCAST – The Learning Curve about "Revolutionizing Pharmaceutical Project Management".
On this webisode, Dan shares the insights into how EIDA's cutting-edge software solution is transforming the landscape of pharmaceutical project management. He also explores the remarkable journey of him from starting out as a Mechanical Engineer to having a game-changing impact on project efficiency and effectiveness.
Also on this webisode:
💡 Discover how EIDA, a groundbreaking digital tool, is revolutionizing the way projects are executed. Dan takes us behind the scenes, discussing the motivation behind EIDA's development and how it addresses key industry challenges. From system turnover to project reporting and control, the software brings unparalleled value to pharmaceutical ventures.
🚀Delve into the success stories of mega projects, where EIDA has not only saved time but also empowered teams to focus on quality and innovation. Learn how this software harmonizes data, brings visibility to project stages, and enables seamless collaboration among different trades and stakeholders.
🌐 Don't miss out on this chance to get a sneak peek into the exciting developments at EIDA Solutions. Dan will be live at the upcoming RSV Conference 2023 in Singapore, at the No deviation booth 2048 to engage in discussions, demos, and networking opportunities.
Watch the full VODCAST – The Learning Curve here