Press Release: EIDA Solutions announces strategic partnership with No Deviation
[Dublin, 11th September 2023] 
EIDA Solutions, the leading provider of construction management, commissioning and turnover software in the life sciences and technology sectors is excited to announce its strategic partnership with No Deviation, a patient-centric solution provider for the pharmaceutical industry. This collaboration marks a significant step forward for both companies and holds the promise of delivering enhanced value to their clients and the broader market, particularly in the APAC region.
No deviation offers personalised, customised solutions in Engineering Consultancy, and Regulatory, Quality and Compliance, with a sharp focus on delivering value-adding Commissioning, Qualification and Validation services as leading experts in developing the lean CQV methodology. 
No deviation are the first to be new partners under this EIDA partnership program and are a great natural fit. The companies will work closely together to deliver the best solution and services to their clients that will be to the benefit of all. This partnership has been spearheaded by EIDA's CEO, Dan McAlister and No deviation's CEO, Pierre Winnepenninckx.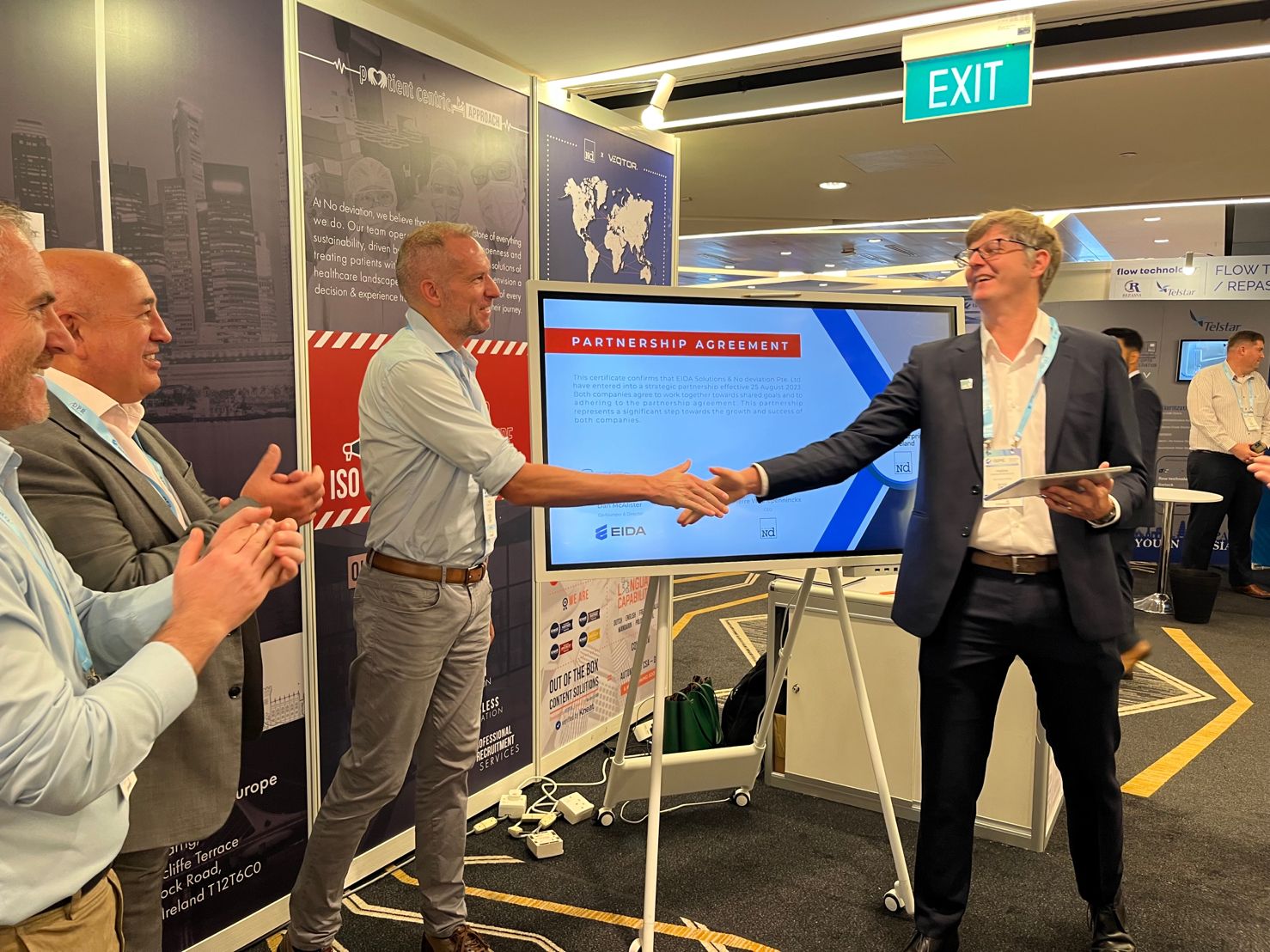 Commenting on the partnership Dan McAlister said "This partnership with No deviation is a game changer for us as we will work more closely together to deliver the best software solution and ongoing service to our clients. Their large presence and know-how of the market will help us have a bigger impact as we expand our operations in the region."
We're very excited to be working with No Deviation, Pierre and his great team. It's a an exciting opportunity for us in the region.

Our partnership holds the potential to streamline processes, maximise EIDA's benefits and provide valuable solutions for our pharmaceutical clients.
No deviation will take part in EIDA's new accreditation program that will issue users with a certification and badge once our new training courses are completed. The program offers different levels and difficulty and will hopefully rolled out further to partners and users.
Both companies are excited to explore new avenues for growth, research, and development that will inevitably arise from this partnership. By pooling resources, knowledge, and experience, EIDA Solutions and No Deviation are confident in their ability to set new benchmarks for the sector.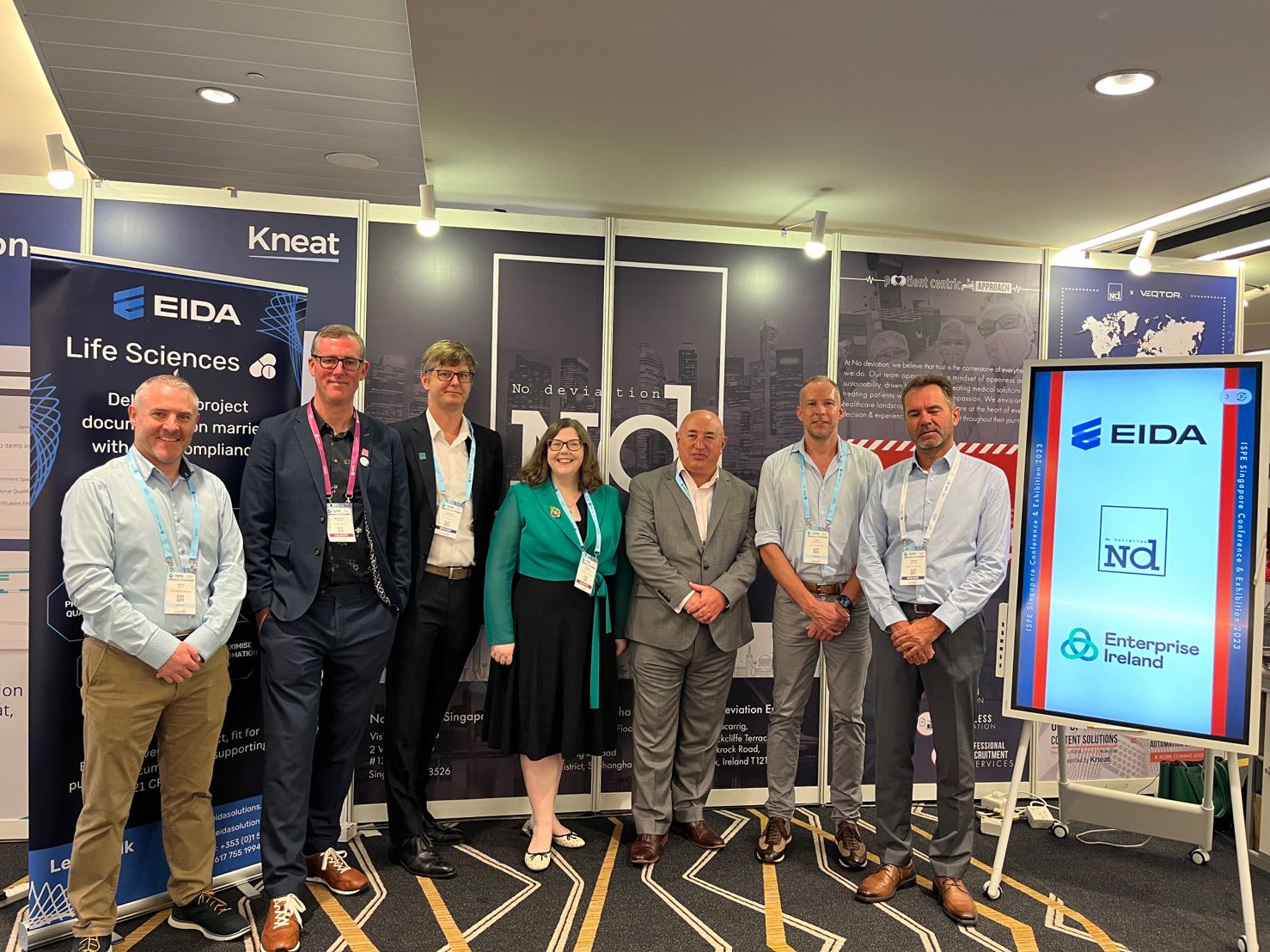 For more information about EIDA Solutions and No Deviation, please visit www.eidasolutions.com and www.nodeviation.com respectively.
Media Contact: Eoin Reidy, 
Marketing Manager,