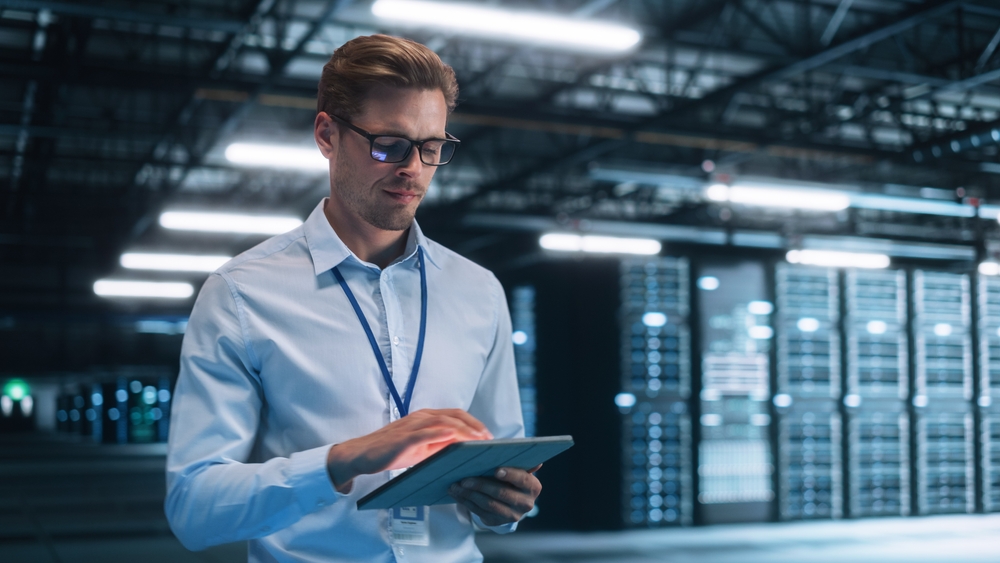 As global demand for data increases and the number of data centers continues to grow, it is vital that we look to reduce the environmental impact of our digital infrastructure.  
Data center sustainability is now a priority, but with pressure to reduce power use, increase cost savings and cut carbon emissions, it can be difficult to know where to begin.  
Digital twin technology provides a solution, bringing together all the information required to design, build, and operate a data center with optimum efficiency. 
What is a digital twin?
Digital twin technology provides a 3D virtual replica of a data center to simulate its performance in diverse circumstances or conditions. It can be used to ensure that the equipment installed delivers the required storage capacity and that cooling systems work efficiently. 
With access to live data on power consumption and temperature, engineers can utilize a digital twin to compare and analyze the expected and actual behavior of a data center. Not only can this help reduce energy consumption, but it can also predict the impact of any proposed changes on power distribution and space utilization. 
During operation, this overview of system functionality helps simplify and streamline data center management. It aids facility managers to draw data from disparate information silos to see an overall picture, including the physical performance impact of combined modifications.
Driving efficiency from day one
But it's not just during operation that digital twin technology can make a difference. A digital twin can impact data center efficiency from the very earliest planning stages. 
By centralizing data from across different disciplines, a digital twin allows everyone involved to simulate performance, financial and environmental trade-offs early in the process. This means IT, engineering, procurement, and construction teams can work together to reduce energy consumption and maximize space utilization before finalizing data center designs. 
With sophisticated building information modelling, it is possible to simulate assembly planning, try out various designs and road test operations in a virtual model before going on site to build the data center. 
The resulting efficiency gains in equipment and space utilization will directly reduce the data center's carbon footprint, not to mention simplifying the build and reducing waste. 
A single source of truth
As with any complex building project, every data center has unique requirements and conditions. It will require input from multiple stakeholders, each generating a whole host of data, often stored in different formats. 
A digital twin provides a way to organize that data so that stakeholders can collaborate more easily. By providing a single source of truth, a digital twin helps to drive an efficient commissioning and construction process, as well as simulating thermal, structural, and electrical components to improve data center performance. 
As businesses increasingly seek to merge multiple digital twins spanning several phases of development, we explore 9 ways that digital twins can increase data center efficiency during design, construction, operation, and maintenance.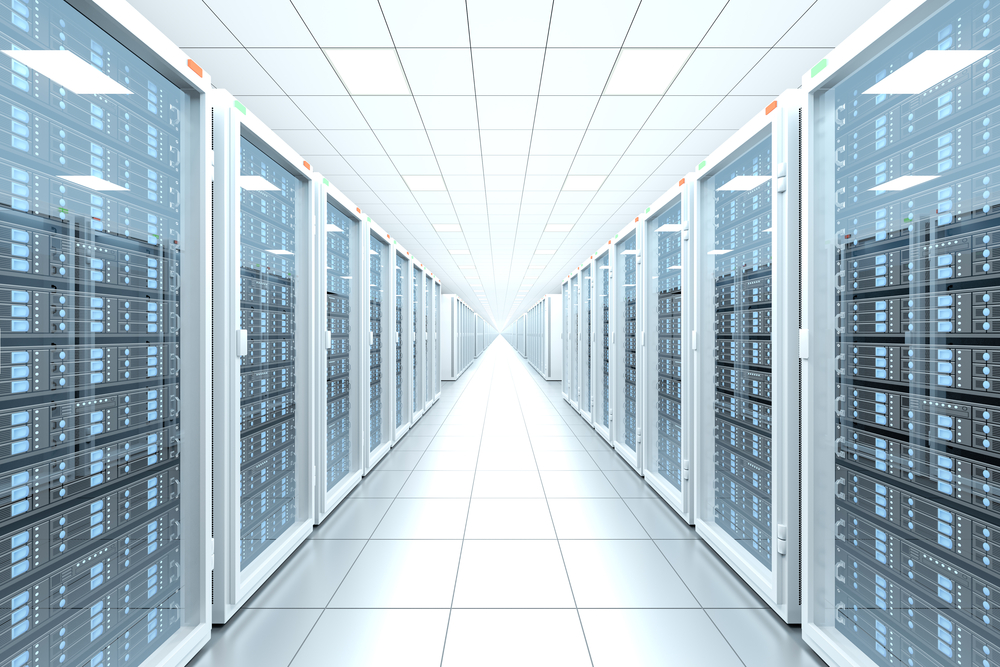 Improving data center design
1. The data center industry has reached a point where inefficient use of capacity is a significant cost factor, so increasing equipment density is a must. A digital twin can help ensure the center operates safely and effectively at maximum capacity. To achieve this goal, it is important to consider where equipment is placed. In addition to physical rack space, a new server will require sufficient power, connectivity, and airflow. Digital twins can be used to identify any issues and evaluate alternatives.
2. A significant part of a data center's power consumption goes into cooling the IT equipment. Digital twins use thermal simulation techniques to improve the performance of chillers, piping and HVAC equipment, often combining a schematic of equipment with 3D computational fluid dynamic modeling to understand airflow. During design, this can also help to plan for seasonal climate variation to reduce the overall energy footprint.
3. Digital twins can be used to test and validate equipment before it is commissioned. By helping engineers identify process failures prior to assembly, digital twins can save time, reduce waste, and improve data center resilience. When creating modular components, a digital twin can help categorize the properties of a new module, reducing design, procurement, and installation time, as well as reducing the overall environmental impact of a new build.
Simplifying data center construction
4. Data center construction is complex, however digital twins can be used to streamline this process by simulating tasks, assembly processes and staffing. Creating a digital twin might, for example, involve: creating a functional plan detailing site structure, zones, systems, and assets; a process view of tasks and resources; a logical view covering physical behavior and simulation; and a 3D view representing facilities and assets.
5. With so much data to co-ordinate during a hyperscale project, it is essential to collate information in a single place. A digital twin allows construction management and commissioning teams to track all stages of a project with complete transparency to inform and drive a more efficient project.
6. Finally, a digital twin can be used to plan for construction to ensure work is carried out efficiently. This reduces handover times between phases in addition to generating less waste, much of which cannot be recycled and ultimately ends up as landfill.
Optimizing operational efficiency
7. During data center operation, a digital twin can simplify maintenance and repairs, helping to identify the cause of problems as well as making recommendations that could reduce energy consumption. With all documentation, manuals, and supplier information in one location, any work can be carried out quickly and safely. Furthermore, by ensuring that equipment operates effectively, a digital twin can extend asset life.
8. During maintenance, or even construction, on-site teams can experience conditions that require deviation from the original design. Using a digital twin to assess the impact of these changes can save time and money. Moreover, with an accurate and central bill of materials, it is easier to understand the impact of material choices on overall sustainability goals.
9. In some cases a data center will be used by multiple enterprises. Any equipment changes could impact other users; however, a data twin can be used to iron out any co-location issues, including the power, weight or thermal impact of new equipment. When migrating between data centers, a digital twin can also be used to measure the energy impact of a proposed transition. With access to information on cloud providers' energy use and carbon emissions, enterprises are empowered to put sustainability at the heart of their data center decisions.
Speak to one of our senior consultants today to find out how EIDA's custom platform can improve the structure and flow of you next data center project, reducing risk and improving quality, build after build is our mission.