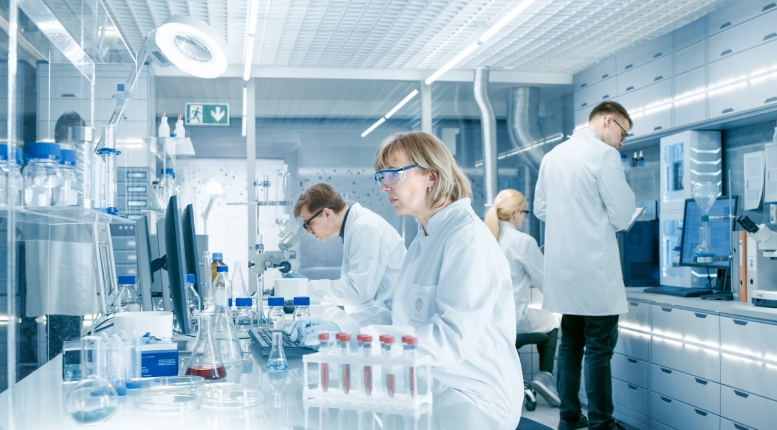 A complex construction project at Fujifilm Biotechnologies site in Denmark required the management of documentation throughout the project, from construction to production.
EIDA's Construction Management Software was instrumental in enabling a smooth, automated turnover which eliminated GDP errors and the reliance on paper documentation. This means that the site was able to comply with GDP as well as have a shorter system turnover process, without delays.
The Client
Fujifilm Diosynth Biotechnologies is a leading biopharmaceutical company that develops and manufactures innovative medicines to treat serious illnesses. The company has a long history of success in developing and commercializing new therapies, and they are committed to continuing this tradition through their cutting-edge research and development programs.
Fujifilm Diosynth Biotechnologies at Hillerød, Denmark, is one of the world's most advanced and largest commercial manufacturing sites for mammalian cell culture-based therapeutic proteins. The company has now completed a significant expansion of its manufacturing capacity at the Hillerød site with the addition of six new 20,000-liter bioreactors and two downstream processing suites.
Fujifilm Diosynth Biotechnologies approached EIDA Solutions to help manage the construction process for the expansion, which more than doubled the company's manufacturing capacity. This makes the site the largest end-to-end CDMO in Europe.
The Challenge
CQV Program Manager for the project, Colin Dickie, was responsible for the successful handover of all required project specific documentation.
The biggest challenge for Colin and the project team was managing the turnover of documentation from construction to production. For a project of this size, the problems the team faced were a tedious manual handover of all of the system specific documentation and paper copies of testing documentation. Any issue in this handover process would lead to GDP errors meaning a longer handover process, which could delay the site's start up.
The project required the coordination of a large number of documents, including construction drawings, quality documentation, O&M manuals and SOPs. The project team needed a solution that would enable them to track and manage all of the documents throughout the construction phase of the project and to ensure that all documents were properly reviewed and approved before production could begin.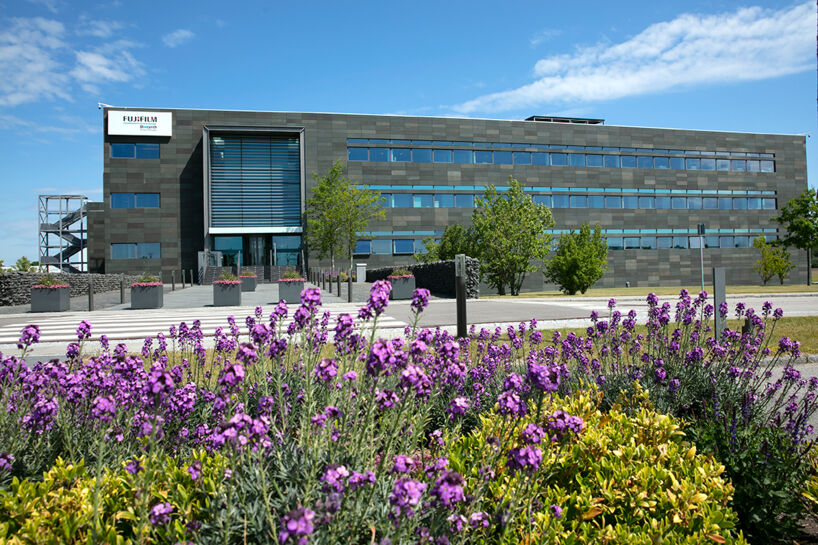 Why did Fujifilm choose EIDA Solutions?
EIDA Solutions' software offered an online portal which could be accessed by the client anywhere, so all documents were compiled in one place, with no paper copies needed to be stored on site. This means that the biopharmaceutical build was able to comply with GDP as well as having a shorter handover process.
With the EIDA Solutions portal, all documents are stored in one place meaning that they can be easily accessed and reviewed by the client. Colin and his team were confident in the quality of the documentation.
EIDA is easy to navigate and user friendly. Our consultants are experienced and understand each project's needs. EIDA's logic is built from best practices and over the course of 12 years has learnt how to eliminate mistakes commonly seen in documentation executed in other software. Fujifilm knew that the EIDA platform would facilitate a quicker approval of documents and a streamlined process for project turnover.
The EIDA Solution
EIDA's software was instrumental in enabling a smooth, automated turnover for Colin and his team. EIDA provided the Hillerød site and its users with a proven turnover process as well as the tool itself, meaning an automated handover of system specific documentation is enabled at the click of a button, compiled in seconds.
EIDA Solutions' Construction Management Software is a comprehensive solution that helps construction teams manage all aspects of their projects, from start to finish. The software is designed to streamline construction projects by automating key processes and providing a central repository for all project documentation. EIDA Solutions' software is used by some of the largest construction firms in the world and has been successfully implemented on projects of all sizes.
What is the feature the client used most frequently?
EIDA's Digital Test Packs and Weld Module are two features of EIDA that our clients most frequently use due to the massive benefits of digitising these aspects of a construction project of this size. Digitising these documents using EIDA's base logic eliminates GDP errors and makes filling in these project specific turnover documents easier for the trades, so all areas of the project are pulling in the same direction.
"The EIDA team are extremely attentive, always reachable and ready to travel to site where requested." Colin Dickie, CQV Program Manager
EIDA's VDR functionality was utilized on this project to manage documentation submitted by vendors to the client and construction management team.
This documentation is linked to a PO with specific VDR line items and the relevant documents sent by the vendors are either approved or rejected. When the final document is uploaded against a VDR, the VTOP can be generated in a matter of minutes, saving countless time at VTOP handover.
In addition to VDR functionality, the project team also used RFI's and submittals to better communicate project queries. The project quickly saw a reduced turnaround time using this function, which allowed the trades contractors to progress their works more smoothly and seamlessly.
EIDA Solutions were always engaged and ready to offer Colin alternative solutions when stumbling blocks appeared. Weekly meetings with EIDA's consultants gave Colin and his project team peace of mind that EIDA were there to support them from the very beginning of the project, right to turnover. This included implementing software updates and customization requests to tailor the software exactly to the Danish site's needs.
The Result
EIDA solved the problems this biopharmaceutical build faced by standardising all trade documentation and providing testing documentation on one platform for all of the project's turnover needs. The software's online portal meant that all documents were compiled in one place, meaning no paper copies were needed.
EIDA's Welding module has helped eliminate the need for constant review of welds which has saved the client countless hours.
By implementing our comprehensive solution to manage all aspects of workflow for construction projects, the company successfully built out a highly productive production facility in record time. EIDA's ability to manage an extensive array of complex documents ensured all compliance regulations were met throughout the construction process. The document review process was also streamlined so the facility could move forward with processing raw materials into commercial drug products as quickly as possible after construction was complete.
The Construction Management Software solution from EIDA Solutions is an essential tool for any construction project, and the EIDA team was proud to help lead this project to successful completion.